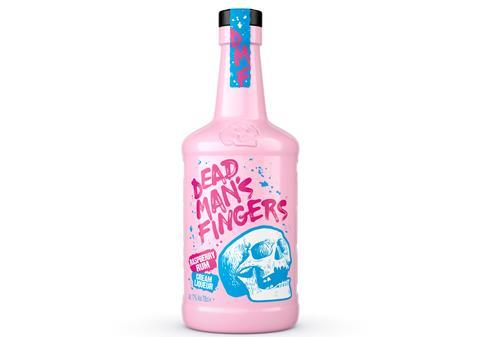 Now expanding into the cream liqueur category, Dead Man's Fingers has launched its new raspberry rum version.
The pastel pink bottle is emblazoned with the distinctive skull branding, which dead man's fingers hope will bring a bolder image and personality to the more traditional cream liqueurs category.
It is available now in 70cl, ABV 17%, RRP £17.
Rachel Adams, global marketing manager for Dead Man's Fingers rum, commented: "The cream liqueur category continues to see phenomenal growth, and is now adding the most absolute value year on year to the spirits category in UK off trade. Our delicious new rum based liqueur is perfectly positioned to help retailers and licensees tap into this significant consumer demand, all under the strength of the Dead Man's Fingers brand which has already proven its credentials with a host of hugely popular, disruptive and in demand innovations."