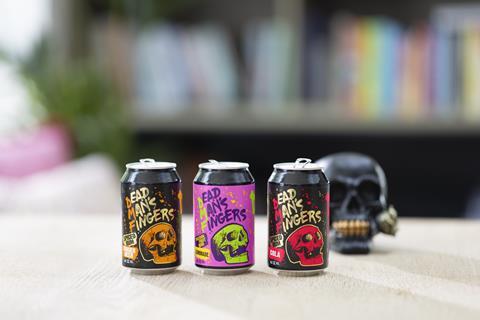 Dead Man's Fingers is expanding into the RTDs category with three new launches – Spiced Rum & Cola, Spiced Rum & Ginger Beer and Passion Fruit Rum & Lemonade. The new launches are available now.
The RTD format aims to open up new opportunities for consumers to enjoy Dead Man's Fingers rums mixed up into drinks on the go. All three new variants are available to order now in 330ml cans, with an ABV of 5%. RRP £1.99 per can.
Rachel Adams, global marketing manager for Dead Man's Fingers Rum, said: "The launch of our new RTD format is a natural next step for our brand, particularly as we enter into the summer months when convenience is key, so we're excited to be able to offer that delicious Dead Man's Fingers taste in a handy new format.
"For retailers, it's also a great opportunity to introduce new shoppers to the rum category, and ultimately upsell to the larger 70cl bottle format for increased basket spend."