Cono Sur has created a new thermochromic label for its Bicicleta wine to show consumers the best temperature to have a glass of Pinot Noir.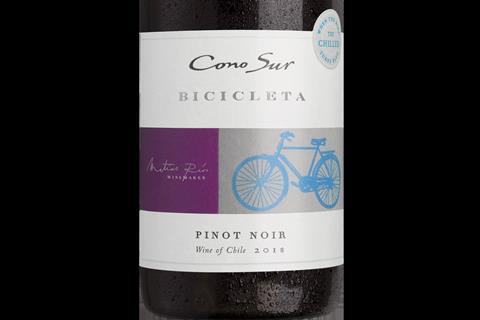 The new release will be featured in Cono Sur's 'Crafted with Care' TV campaign and sponsorship of the Food Network.
Cono Sur marketing manager, James Hick, said: "Some savvy wine drinkers know how enjoyable lighter red wines can be out of the fridge in warm weather – we're aiming to spread that message to the whole country via this campaign. We want to give the UK wine shoppers a 'license to Chill'.
"It's an easy-to-understand, fun and engaging label that you can see working in your hands, while focusing wine shoppers' attention to our famous bicycle, Cono Sur workers' way of travelling around the vineyards in Chile."
Cono Sur Bicicleta (13.5% abv) is available in convenience stores now with an rrp of £7.49.