Cockspur Rum is promising Barbados in a bottle this summer with its new Rum Punch variant.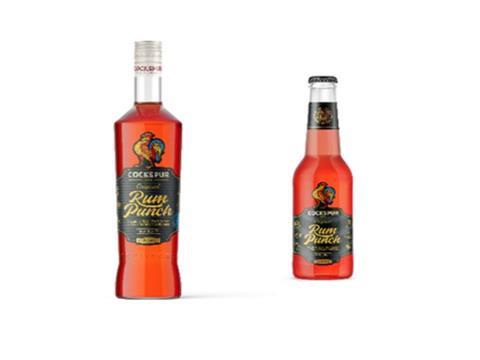 Available in both 275ml (rrp: £2.99) and one litre (rrp: £9.99) bottle formats with a 250ml slimline can to be launched soon, the new offering is designed to appeal to consumers who want a traditional Caribbean drink without the fuss.
Cockspur Rum Punch spokesman Steve Wilson said: "Our rum punch is pitched at consumers who are looking for the great taste of a traditional Caribbean punch but who want to skip the painstaking preparation.
"We're living in very strange times but post- covid, we believe the popularity of the RTD bottle, due to its hygienic and 'no fuss' format is set to increase still further. At the same time, the consumers desire for high quality, authentic products will remain a key driver of sales. We believe our punch delivers a true taste of Barbados here in the UK, bringing fun, sun and natural refreshment."
The Cockspur range is distributed in the UK through sales, marketing and distribution agency Craftwork.