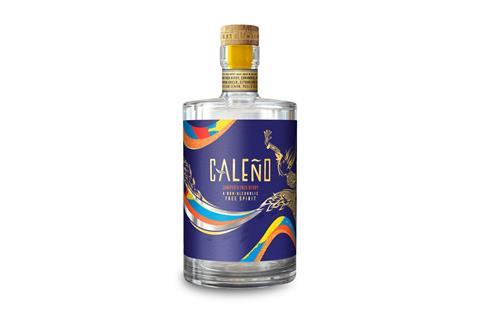 Caleño has announced the launch of a new non-alcoholic, juniper and Inca berry flavoured spirit.
The new no-alcohol Caleño (700ml) is a tropical infusion that has been steam distilled in stainless steel drums.
Caleño founder, Ellie Webb, said: "I grew up surrounded by music, dancing, and an upbeat Colombian culture. This has had a big influence on the creation of Caleño, which is here to show people that you can have fun without drinking.
"Too much of the time, we take the joy out of things – exercising or dieting to the extreme, being less colourful, too serious and not doing the things we love – instead I believe in living a balanced lifestyle."
Head of Future Brands, Rachel Eyre, added: "We're always on the look-out for delicious, bold, eye-catching products and brands with a great story behind them that customers can't find anywhere else and Caleño delivers on all fronts.
"Building our no and low portfolio is a key focus for us and we believe Caleño injects a real sense of fun into our offering and appeals to the younger demographic who are driving the growth in this category."
Caleño is available to independent retailers from canelodrinks.com, with an rrp of £24.99.