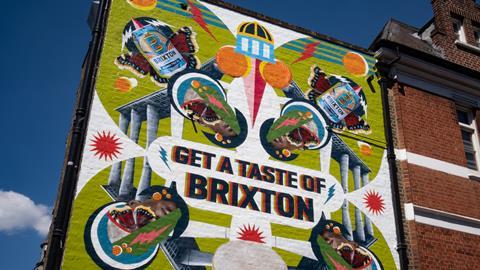 Brixton Brewery is to invest in its first major ATL campaign aimed at celebrating the brand's South London roots.
The 'Get a Taste of Brixton' marketing campaign is the brewery's biggest spend on ATL activity to date and includes digital, OOH, PR and video placements across London and the South-East, making the brand unmissable. The campaign will further Brixton Brewery's mission to help thirsty people everywhere get a taste of Brixton and will drive awareness of the brand whilst also heroing the passionate and diverse creators, makers, artists and performers who make Brixton so electric.
The campaign features mixed media artist Azarra Amoy, who's vibrant work incorporates symbols and icons of Brixton and spoken word artist Miss Yankey who has written an ode to Brixton, which will be used across 48 sheets and digital advertising.
Brixton Brewery co-founder, Jez Galaun, said: "We are thrilled to be able to put Brixton Brewery in front of more people than ever before via our first major advertising campaign. We want drinkers wherever they are to be able to 'Get a Taste of Brixton' and understand why our customers love our beers so much. It's especially exciting to have joined forces with local artists Azarra Amoy and Miss Yankey to pay tribute to the South London neighbourhood we all love and show off the amazing creativity and talent that inspired us to start a brewery back in 2013, and continues to inspire us every day!"