Bite UK Snacks is producing a range of rice cakes and pop chips under the healthier snacking brand Yo.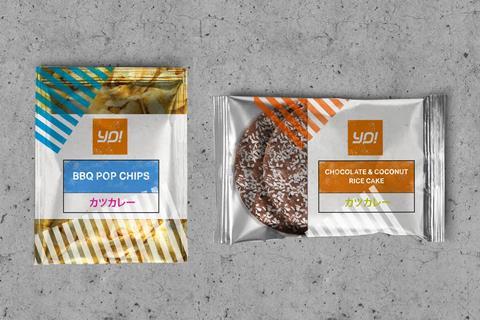 The four-stong product portfolio includes: a chocolate & salted caramel rice cake (39g); chocolate & coconut rice cake (39g); salt & vinegar pop chips (20g); and BBQ pop chips (20g).
Each pack of Yo savoury pop chips contain more than 50% less fat than similarly-sized fried potato crisps currently on the market.
Jason Bull, founder of Bite UK Snacks, said: "It is an exciting opportunity to work with a creative mainstream brand such as Yo to develop a unique product that sits perfectly within their portfolio. We are leading the charge in bringing the British public delicious snacks which have better-for-you credentials."
Luisa Fernandez, marketing director for the Yo group, added: "We are delighted to enhance our customer's eating experience with these delicious snacks. Bite UK Snacks are the perfect trusted partner to produce both the taste and health credentials that our customers expect."
The range of Bit UK produced Yo snacks will begin rolling out to convenience stores over the coming months.