A summer without restrictions approaches and it's time for retailers to get their beer and cider offer ready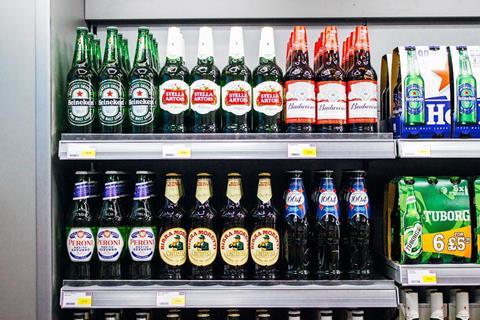 1. Premium brands are driving the category
During lockdown, we saw sales of premium beers increase, as people could no longer treat themselves to a drink at the pub, says Brewdog head of marketing, Alex Dullard. "This meant they had more funds available to treat themselves while at home, ultimately benefitting alcohol and specifically premium alcohol," he says.
This trend has prompted Heineken to launch new Heineken Silver. Alexander Wilson, category & commercial strategy director at Heineken explains that the launch was in response to innovation being a large sales driver in the beer category, "especially among younger adult drinkers who are constantly on the lookout for new products and styles to try".
Meanwhile, head of marketing at KBE drinks, John Price, claims that premium world beers will "continue to flourish".
"KBE brands Kingfisher and Sagres have both enjoyed stellar performances in the off-trade over the last twelve months," he says, "with Kingfisher growing by 18% and Sagres by 163%, albeit from a relatively small base, proving that consumers are increasingly looking to move away from more mainstream options and experiment with new and exciting brands."
Kevin Fawell, off-trade sales director at Molson Coors Beverage Company said premium is here to stay. "The premiumisation trend has been growing for some time now, and that momentum shows no sign of stopping. Consumers are willing to pay extra for a more premium choice when they're socialising at home and world beer, super premium cider and premium ale are all growing ahead of the core category."
David Knight, of Knight's Budgens of Hassocks near Brighton, says that compared to last year overall sales in the category are down: "We're seeing a slight decline year on year in terms of beer and cider sales, mainly because last year there was a lockdown still in place and hospitality wasn't open, so it was a bumper year for the category. Against that, there has been a slight decline. However, premium lagers like Bier Morretti and Peroni we always have in, because they always sell really well."
Mark Canniford of Spar Loxton Road in Somerset, also recognises this, commenting: "We are finding that the more unusual beers like Butcombe, Badger and those more premium beers are going really well, well but cans like John Smith and Tetley's we've had to reduce because they're not shifting as much."
David Sheppy, managing director of Sheppy's Cider, argues this trend is true for ciders as well: "There has been a rise in cider sales over the past 18 months driven by craft and premium brands. Quality continues to be a motivator for consumers and trading up is having a positive effect on the cider category as a whole."
He continues: "Premium ciders flavoured with pure fruit juice cater for those customers who enjoy a drier taste and balanced sweetness, something which the more commercial fruit ciders can lack. This is clearly communicated on bottles, and with consumers paying closer attention to ingredients lists than ever before, it will pay dividends to retailers looking for repeat custom."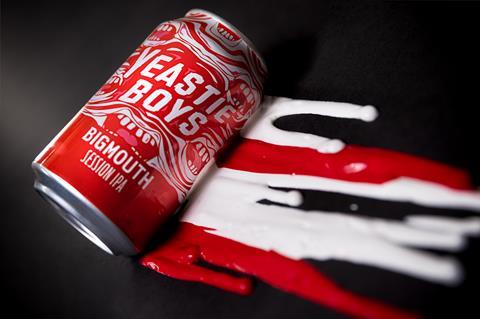 2. Craft beer saw 21% growth in the off-trade last year
"Craft continues to be the best performing beer category," says Brewdog's Dullard. "Craft is growing faster than ale, stout, cider, perry and lager. Brewdog is the leading craft beer brand, outperforming the category across Total Market, Grocery and Impulse."
He continues: "Lager has been identified as a significant style to introduce consumers to the craft beer category, with 57% of new BrewDog Lost Lager shoppers going on to purchase craft beer for the first time. This has also informed popular formats. Before launching the new recipe Lost Lager, we engaged with shoppers to establish what they were looking for in a lager. This led to a review of vessel size from 330ml to 440ml can, which came out as a preferred format for lager drinkers [YouGov BrewDog Commission Survey – Beer Drinkers – Sept 2020. Unweighted base: All UK adults who drink beer every month (1735)] and enabled the cross from lager to craft lager to be as close to familiar as possible.
"Star performers in our line-up include BrewDog Elvis Juice +9.1% to £10.5m and BrewDog Punk IPA, which is the number one craft beer, +8.1% to £71.4m [Total Coverage Latest 52 Wks Nielsen I Sight to w/e 9/10/21]."
Price says KBE is also getting in on the craft action. "Aside from stocking a good range of chilled premium world beers, it's also important for convenience retailers to cater for their craft beer customers, as this category has had another very strong year, with sales up by 21% in off-trade [Nielsen I Sight, 52 Weeks to w/e 23/10/21]. At KBE Drinks, we've recently announced an exciting new deal with the multi award-winning Yeastie Boys Brewing Company to become the exclusive UK distributer for their range of award-winning craft beers."
Within the crafted cider segment, convenience multiples have seen both value and volume growth in the latest year, while in symbols crafted cider has seen value increase 4.9%, states the Westons Cider Report. Although value sales of crafted are declining in independents at -7.7%, this performance is well ahead of the -24.3% seen at total cider level, notes Westons. "Crafted still continues to offer a growth opportunity for the convenience channel particularly as distribution is at 87% compared to 97% in total market so there is headroom to grow," claims the report. "Crafted is the only segment in growth yet in the independents channel in particular it is at only 62% distribution. Re-balancing ranges in this channel to reflect market performance will play a key part in returning to growth."
David Sheppy is hopeful that the segment will recover. "Although craft cider is showing slower growth than craft beer, it is predicted to steal a share of beer drinkers over the next five years," he says. "Consumers still recognise that UK producers such as Sheppy's are inherently craft, something retailers should bear in mind when choosing what to stock in store."
David Knight comments that in his Budgens craft beer sells well as well as local cider: "We sell some local cider which does really well, but not so much craft cider… Craft beer on the other hand is doing really well, individual cans of craft beer are really big at the moment."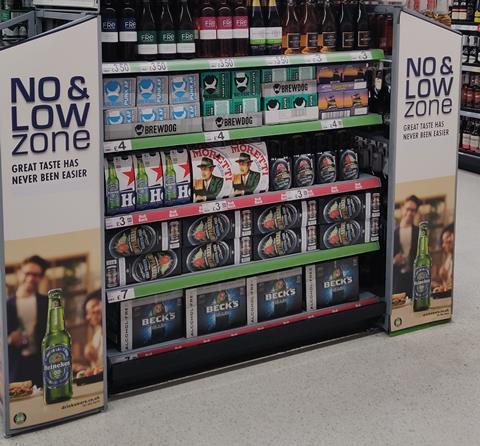 3. Dry January 2022 had the highest participation ever
Attitudes to alcohol reduction are evolving, creating a growing opportunity for low and no beers & ciders.
The charity Alcohol Change UK, which founded the Dry January Campaign, reports that more people than ever took part in the initiative in 2022.
In January 2021, the UK entered its third full lockdown and the charity saw a big leap in new sign-ups to 104,376, plus 25,281 returners, giving a total of 129,657 people taking part.
Participation grew again this year. "In January 2022, pubs and bars were open again in England and there was a very understandable feeling that people looking to 'break loose' and socialise again," says charity CEO Dr Richard Piper. "What we saw was really interesting. 85,742 people signed up for the first time, lower than 2021. But 'returners' leapt to 45,524 people, taking the total to 131,266."
"Over the last few years there has been an increased number of people reducing their alcohol," says Sheppy. "The cider industry has seen several impressive innovations from brands looking to tap into the ever growing No/Low sector. UK consumers bought 15% more low or no alcohol beer, cider, wine, and spirits over Dry January this year [according to Tesco], meaning convenience stores who have not yet adapted should look to fill the space with a high quality and trusted alternative that does not compromise on taste."
No and low alcohol cider has gone from a value of £22.8M last year to £28.9M in the latest year, according to the 2022 Westons Cider Report. A lot of this 26.7% increase in spend came from an increase in frequency of purchase and volume per trip, claims Westons, adding that shoppers are now buying no and low alcohol cider 4.8 times a year (+16.6%) and buying 1.4 litres a year (+15.5%), with 6.1% of UK households having purchased this category.
Thatchers off-trade sales director, Chris Milton, highlights the notion of inclusivity: "It's really important to have a mix of cider styles to suit everyone. This is why we see alcohol free options really growing. Alcohol free drinks are no longer just for designated drivers, they can form part of a repertoire of drinks for many customers, so they need to stand up to consumer expectation of taste. Premium options such as Thatchers Zero that are big on taste can form part of an exciting repertoire of drinks with broad appeal."
On the beer side, customers are saying yes to Heineken's low and no offer. According to Nielsen data, Heineken has a 21.3% share of the sub-category and grew 11.5% year-on-year (Nielsen ScanTrack 4WE MAT to 26/02/2022). Wilson believes there's more to come from low and no. "Shopper penetration has been the primary driving force of growth for no & low for the last five years but we've still got a lot of headroom – while beer & cider is purchased by 74.8% of households in the off trade no alcohol is only purchased by 12.3% [Kantar World Panel Online to 03/10/2021, Total Coverage]. Encouragingly, we're seeing signs that no & low alcohol is being purchased and consumed more frequently. While January used to be the high-water mark for no/low alcohol shopper penetration, the participation in this category now effectively mirrors total beer and cider throughout the year."
Lauren Priestley, head of off-trade category development at Diageo also points out the importance of taste with these options: "Inclusivity within a drinks range is an important consideration, and we know that no & lower beer options have been steadily growing for a number of years. Guinness 0.0 taps into the increasing demand for high-quality and great tasting no & lower alcohol options," she says. "It offers Guinness with everything except alcohol. With evolving consumer expectations, it is vital to incorporate low and no alcohol options that deliver taste assurances."
And Calli O'Brien, marketing controller at Aston Manor Cider adds: "We believe the increase in popularity of low/no alcohol options among teepartial and teetotal drinkers is a trend set to continue, as more people choose to moderate their alcohol intake or upgrade from their regular soft drink."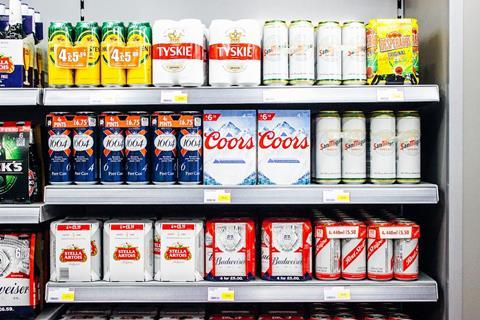 4. Drinking at home has continued so multipacks have stayed important
With regard to formats, suppliers recognise that stocking a variety is important, and consumers have continued to buy multipacks for at home drinking.
Darryl Hinksman, head of business development at Westons Cider, says that the annual Westons Cider Report for 2022 found multipacks were continuing to drive sales. "Larger pack formats held up well, with 10-packs performing ahead of the market last year," he says.
The report also claims that "two years of disrupted on trade drinking could have highlighted to drinkers the difference in price per pint between the two channels [on and off-trade] and one [money-] saving strategy could be to switch some on trade occasions for an at-home drink."
Sheppy says: "Drinking in the home is a trend that consumers have certainly stuck to since the pandemic which has generated greater demand for larger pack sizes."
With beer too, Dullard argues for multipacks. "Focus on multipacks as the key format, with the 4-pack can the most important format for craft beer and BrewDog shoppers.
"Our BrewDog Mixed Packs have also been an important recruitment tool for the category. Our research shows that 50% of first-time purchases come from multi-packs, and larger mixed formats significantly over index with first time buyers [BrewDog Bespoke Craft Beer Segmentation & Journey 2016-2020]. By working with our customers to increase distribution of these formats, we have been able to engage more shoppers to trade up in weight of purchase and encourage them to return to the category."
Diageo's Priestly says the variety of multipack sizes in Guinness increases customer market spend. She says: "Retailers that provide a variety of different formats and products within the Guinness portfolio will reap the benefits of doing so. Maintaining a selection of multipack formats also increases customer basket spend and research has shown that listing a 10-pack with a 4-pack drives 30% of incremental sales [Nielsen Scan Track – Impulse and Convenience 4.12.21 (2019 to 2021) & Market Cross Shop Data L52 weeks to December 2021]."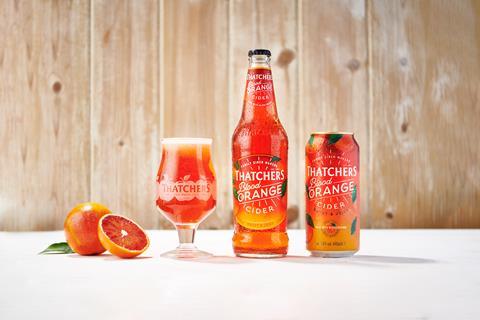 5. Orange flavours are bursting onto the cider scene
Knowing which new flavours are going to strike a chord with a younger audience is crucial to growing cider sales and Thatchers Cider is confident that its new blood orange flavour ticks all the right boxes. "The emerging blood orange flavour is yet to make its mark in the cider category, and therefore Thatchers Blood Orange is expected to recruit a new generation audience who are already buying into the growing popularity of sophisticated orange and blood orange flavoured soft drinks, premium spirits and IPAs," says Chris Milton, off trade sales director at Thatchers Cider. "With 95% of 18-39 year old cider drinkers excited about new flavours in fruit [MRQual online research 9-15 June 2021], Thatchers Blood Orange is bringing something new and accessible for flavour connoisseurs, appealing to the generation of 18-34 year olds."
For Mark, the new product is selling extremely well in his store. "In terms of cider, we're really lucky down here because we've got Thatchers on our doorstep so it keeps the product really strong, but they've just brought out the new blood orange flavour and people can't get enough of it, we can't get enough, it's a tremendous product," he says.
The Molson Coors Beverage Company is also hoping to get some juicy sales thanks to blood orange. "The cider category continues to evolve and we have noticed a shift towards more refreshing flavours, with citrus ciders outperforming the popular dark fruit and pear flavour groups during the past twelve months [IRI, 52 weeks ending 29/01/22, All Outlets GB, Volume Sales %YoY]." Last year the firm launched Rekorderlig Pink Lemon and this year, now it has released a Blood Orange flavour. The drink aims to appeal to traditional cider drinkers and attract more consumers to the category.
But not everyone is bursting with enthusiasm for citrus cider, with the Westons Cider Report observing that citrus was a "shining star" but has declined into a niche smaller sub-category. "While we called out citrus flavoured ciders as some of the most notable launches in 2020 within last year's Westons Cider Report, these products just haven't taken off with consumers and they're currently declining ahead of total cider," says Westons' Hinksman. Citrus flavours currently account for 1.1% of the cider category. They are worth £13.2M in the latest 52 weeks, down 14.6% YOY so declining ahead of total cider, states the report.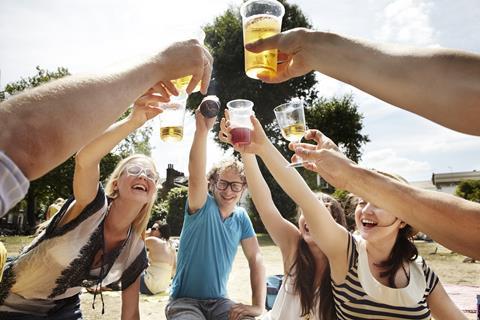 6. The Platinum Jubilee will bolster summer beer and cider sales
The Platinum Jubilee Bank Holiday will "undoubtedly drive cider sales" within the on and off trade, states the Westons Cider Report. "In 2021, within the off trade, the biggest cider week was the week ending 5th June which was worth £33.4m," says Westons. "This included the Spring Bank Holiday and was the week before the postponed Euro 2020 football tournament started. The Platinum Jubilee extended Bank Holiday from Thursday 2nd June 2022 is likely to be one of the biggest cider weeks of the year."
Hinksman advises retailers to ensure that fruit ciders are given enough space over the summer. "Independent retailers should prioritise premium apple ciders year-round, while dedicating ample shelf space to fruit cider during the summer months to maximise profits. As fruit ciders account for a third of overall sales, they should take up approximately one third of the shelf space and should take priority over pear ciders which now account for just 5% of total cider sales [Westons Cider Report 2022]."
Sheppy adds that as people gather outside, different formats become popular. "The bag in box format is set be a hero product as we exit the pandemic and head towards the summer months," he says. "Sometimes an overlooked format, bag in box cider will likely be a popular choice at social gatherings this year, particularly as it is great value and stays fresher for longer with the bags protecting cider from oxygenation. Sheppy's offers both fruit cider and more traditional ciders as part of its bag in box range, appealing to all drinkers across the sector."
Milton says it is tapping into these seasonal moments that drives interest for customers. "Cider has a reputation for being a drink for warmer weather but it also has strong links to sport, and social events all year round. It's important that retailers are prepared for the warmer weather as we head into Spring and the clocks change giving us more time to enjoy outside space. The first of many bank holidays will also be coming up, presenting a great opportunity for retailers to drive sales, as customers treat themselves to more premium choices. With that in mind, we would recommend retailers stock brands like Thatchers Gold and Haze as they are the top performing brands of the summer."
David Knight says he increases his range when the weather gets warmer: "It's like anything else, it's a bit like meat consumption, that changes a lot between winter and summer, and that's just how it works, it's just a pattern of behaviour, how consumers tastes are. Cider is a refreshing drink best served cold, consumed outside, so people lean more towards it in the summer rather than the winter when people stay indoors.
"Mostly we just have Bulmers, Thatchers and Rekorderlig at the moment and then the manufacturers will do some different flavours for the summer, so we buy into some pre-ordered summer lines usually. Rekorderlig does well year-round actually."