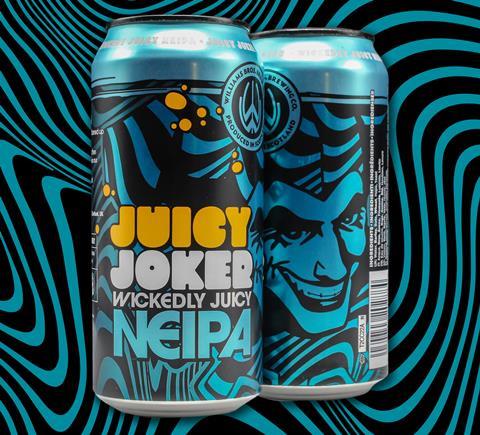 Scottish brewery Williams Bros. is adding to its hoppy Joker IPA series, with the launch of Juicy Joker.
Juicy Joker is a 5% New England (NEIPA) style version of the group's flagship Joker IPA and will be available in 440ml cans. The drink will be available to the independent off trade from Friday April 29th.
The new launch follows on from the success of the original Joker IPA, which launched in 2006 and the stronger Double Joker, which hit the market in 2012.
"We've taken the juiciest elements from our current duo of Joker's and cranked their volume up to 11. Dialling up the juicy hops and introducing more oats and wheat to give it that smooth mouthfeel the style is known for, all while keeping the strength at an easy drinking 5% ABV," said Chris Williams, Williams Bros. director.
"There has clearly been a growing thirst for hazy, hoppier beers over the past couple of years and while we have brewed some specials along these lines, there has never been a core beer in our portfolio that ticks these boxes. We're excited to add to our Joker line up with this new beer."