Retailers are being reminded to report all incidents of shop theft after new official figures revealed that the number of shoplifting crimes recorded by police in England and Wales fell by 3% in the 12 months to December 2018.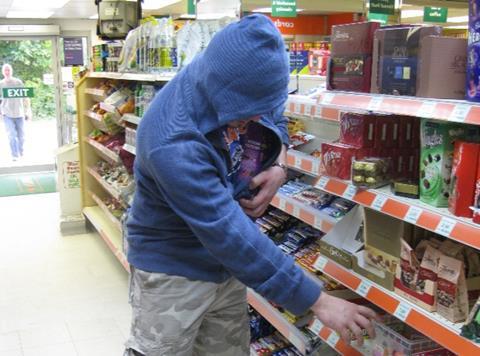 The latest Office for National Statistics (ONS) report revealed the number of shoplifting incidents declined 3% to 374,895 last year, following an 8% increase for the year ending December 2017.
However, the Association of Convenience Store (ACS) said there was a "significant" under-reporting of incidents.
ACS chief executive, James Lowman, said: "The ONS figures may show a decrease in the overall number of shop thefts being recorded by the police, but we know that there is significant under reporting of incidents like theft due to frustration from retailers about the lack of response from police.
"We urge retailers to report all incidents of shop theft when they occur. According to our members completing our crime survey, four in five shop thieves are repeat offenders, and half are motivated by needing to feed a drug or alcohol addiction, so failing to report shop theft allows these problems to develop unchecked, which could lead to more shop theft and progression to crimes like robberies or burglaries."
The ONS also reported that the number of fraud incidents increased by 12% to 3.6 million year on year, driven by a 27% increase in consumer and retail fraud.
Almost a quarter (72%) of police forces recorded a rise in offences involving knives or sharp instruments in the year ending December 2018, with the volume of knife crime offences increased by 33% since the year ending March 2011. A third (33%) of all crime involving a knife or sharp instrument happened in London.
Alexa Bradley from the ONS Centre for Crime and Justice said: "When we look at the overall level of crime, there has been no significant change over the last year. However, it is important to look at each crime type separately because the picture is very mixed.
"Even within crime types we have seen differences. Robbery and vehicle offences have increased whereas burglary has decreased. Lower-volume high-harm violence involving knives has risen, whereas offences involving firearms have decreased."
The government has published a consultation calling for evidence of abuse against shop staff to help shape its response to violent retail crime.