A man has been jailed for six years and eight months after brandishing a fake firearm during two attempted armed robberies in Oxfordshire and Berkshire.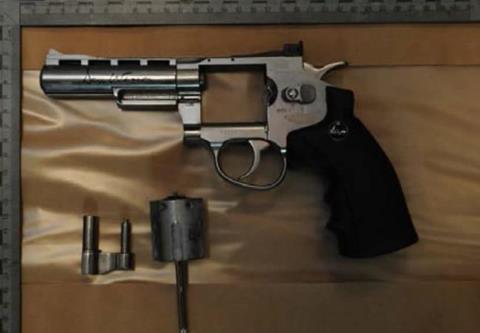 The incidents happened at Fraser's Budgens of Yarnton on Woodstock Road in the village of Yarnton on 13 February 2017 and Woodcote Way News store in Reading on 16 February 2017.
Luke Andrews, 28, entered the Budgens store threatening a store worker with a handgun, which police later established was fake. The offender fled with a quantity of cash.
During the second incident, Andrews attempted to rob Woodcote Way News, pointing the same imitation firearm at a store worker and demanding cash. The store worker wrestled the gun from Andrews, who fled on foot.
Andrews was found guilty and jailed for six years and eight months.
Detective constable, Jon Morley, said: "I am delighted that Luke Andrews has been jailed for six years and eight months for these extremely serious crimes. This was an extensive investigation involving work from across a number of departments in the force, including CID, forensics, and scenes of crime, as well as the Crown Prosecution Service.
"Following the attempted robbery at the newsagents in Reading, the gun and a black bin liner, which the suspect had left at the scene, were recovered and forensically examined. Andrews' DNA was located on both the handle and gas canister chamber of the gun. Andrews' fingerprints were also found on the black bin liner, which he took to the scene."
The sentencing follows several recent incidents across the UK, including a man jailed for five years following two c-store armed robberies in two days in Ipswich and a man jailed for four years and eight months following a crowbar-wielding robbery in Lincolnshire.
C-store retailers recently appeared on the BBC's Victoria Derbyshire show to highlight their experiences of violence and abuse against store workers amid cross-industry calls for government action.