A man has been jailed for five years following two convenience store armed robberies in eight days in Ipswich.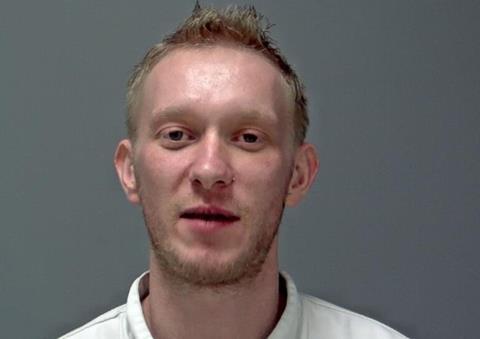 The incidents occurred at Springs Convenience Store on Spring Road, Ipswich, between 12:55pm and 1:40pm on 17 February and at Patel Newsagents on Fore Street, Ipswich, at around 9:30pm on 25 February.
Luke Smart, 29, pleaded guilty to charges of robbery, attempted robbery, two counts of possession of a knife, handling stolen goods and fraud by false representation and was jailed for five years at Ipswich Crown Court.
During the first incident, Smart entered the store holding a knife, demanding cigarettes. The store worker refused and chased the offender out of the store. On the same day, Smart also entered the Aurora bar and restaurant and stole three wallets containing cash, bank cards and other miscellaneous items. The bank cards were later used to purchase goods.
A week later Smart entered Patel Newsagents and approached the counter demanding money from the till. The offender brandished a kitchen knife, pulled the till out and ran away with it.
Detective constable Barry Simpson said: "Smart was keen to take part in restorative justice, which will enable him to write a letter of apology to everyone that has been affected by his offending. Smart was open and honest about his short crime spree that he stated was out of control due to a drug addiction and its associated debts."
The incidents follow several recent incidents across the UK, including an armed robbery at a c-store in Scunthorpe and a knife-wielding robbery in Nottinghamshire.
C-store retailers recently appeared on the BBC's Victoria Derbyshire show to highlight their experiences of violence and abuse against store workers amid cross-industry calls for government action.