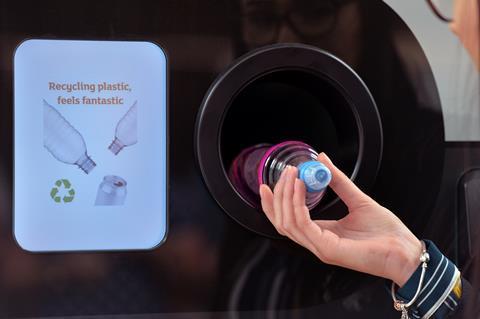 The recycling scheme, which will be introduced in Scotland within the next two years, will see people receive a 20p deposit when they return single use drinks containers to cafés, takeaways and shops, including convenience stores, newsagents and supermarkets.
The financial incentive is expected to see 90% of bottles and cans recycled - reducing Scotland's CO2 emissions by an estimated 160,000 tonnes every year, Zero Waste Scotland said.
More than 70% of people said that helping the environment would be a motivating factor for returning their empty drinks containers, while 70% said reducing litter.
Zero Waste Scotland chief executive Iain Gulland said: "Scotland's DRS will make it easy for people to do something good for the environment.
"People in Scotland are more environmentally aware than ever before, but it can be hard to know how to respond to something as monumental as the climate emergency at an individual level.
"This scheme will give them an action they can do week in and week out to help cut Scotland's carbon footprint."
Cabinet Secretary for environment, climate change and land reform, Roseanna Cunningham, added: "I am pleased, but not surprised, to see the strength of support for Scotland's DRS, with its multiple environmental benefits a key factor.
"We all – governments, businesses, communities and individuals – have a role to play in ending Scotland's contribution to climate change."
The Scottish scheme will cover PET plastic, steel and aluminium and glass.
All types of drinks in single-use containers made of these materials between 50 ml and 3 litres in size are included.
The government has confirmed it will consult on a proposed model for a Deposit Return Scheme for drinks containers in England and Wales in 2020, ahead of implementation by 2023.