Irish Spar wholesaler BWG grew turnover by 6.2% to €1.5bn in the past year, according to financial results published by South African parent company The Spar Group (TSG).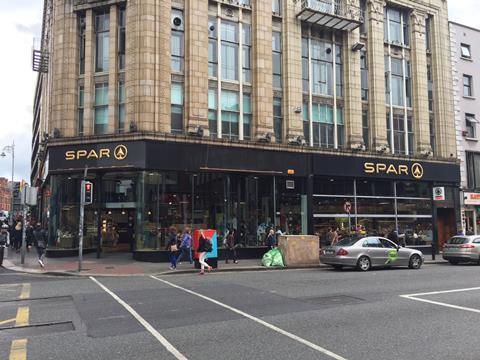 Preliminary results for the year to September 30 showed that the group, which owns South West England Spar wholesaler Appleby Westward as well as the Spar, Londis, XL and Mace brands in the Republic of Ireland, increased total sales through the acquisition of wholesaler Corrib Food Products, but also experienced like-for-like turnover improvements in all four retail formats in Ireland with Mace growing by 5.1%, XL by 4.4% and Spar by 4%.
Appleby Westward, which represents around 11% of BWG's turnover, reported a 0.9% drop in turnover, which was attributed to the loss of "a large national supply account", thought to be MFG forecourts.
During the year, Appleby Westward acquired two new c-stores under its Gilletts company-owned store chain, while BWG as a whole added 60 new store accounts, meaning it now supplies 1,360 retail outlets.
Three directors of BWG currently own 20% of the business, and TSG will purchase this remaining stake over the next three years as part of the earn-out deal negotiated in 2014, when TSG acquired 80% of BWG.