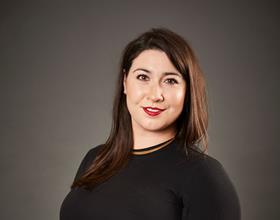 UK shoppers want their boundaries to be pushed and to experiment with new flavours, and this appetite has extended into world foods and spices.
More than half of shoppers are more interested in trying new world foods than they used to be, and 46% of shoppers are planning on buying more world foods in the next year. This is largely linked to younger shoppers: 87% of Gen Z and 85% of Millennials are planning to buy more world food ingredients to prepare at home in the next year (compared with 71% of 55-64s).
Convenience is a key channel for the trend for world food. Symbol shoppers are 52% more likely than the average UK consumer to increase their consumption of world food in the next year. And 80% of these shoppers are recreating a cuisine different to their own culture, leaving lots of room for creativity and experimentation.
However, exactly half of shoppers believe that shops don't stock a wide enough variety of world foods. This highlights the opportunity for different cuisine types, where 56% of shoppers want to see more variety. Considering that 43% of shoppers choose which retailer to shop at based on their choice of world food, there is a clear reason to give space to this category.
So what are the quick wins for retailers? The top areas that shoppers are dissatisfied with in their local retailer are the choice of food to go inspired by world food, the lack of promotions, and the choice of own-label products. C-stores dominate the food to go market, offering growth opportunity for global cuisines here, while promotions on fresh ingredients for a world food-inspired meal for tonight offer another fast way to capitalise on this trend.
Asian cuisines represent the biggest opportunities in retail. In particular, Japanese, Vietnamese and Korean cuisines are primed for growth as these have the largest gap between shopper penetration and what cuisines shoppers want to see more of in shops. As these cuisines are often viewed as lighter and better for you, positioning them to appeal to the increasingly large shopper base concerned with improving their health could give you a double win.