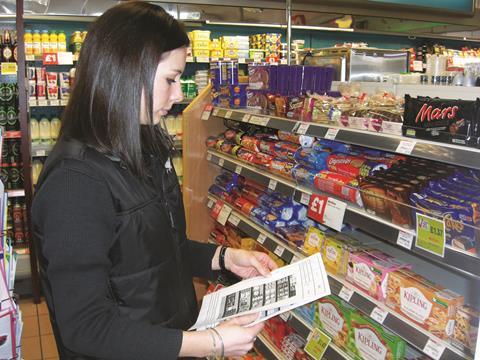 As I have reported in the past, Amjed Ali, who trades as Your Store in Falkirk, gets shot of unprofitable lines and services. If it doesn't make more than 5%, he dispenses with it.
Thus out went newspapers, national lottery, Cashzone.
Now Amjed tells me has gone further. "I've given up the post office, the health lottery, mobile top ups, Payzone and money transfers as they all cost and do not bring in extra sales."
He labels the old footfall argument as "rubbish". Next to go will be alcohol and cigarettes. He says only 15% of his sales are alcohol.
He is thinking of adding hot food.
No one could ever describe hot food as low margin.
And still on the subject of losers, Amjed says he has noticed that young people are getting heavier fines for stealing. For example a young lad pinched a large Pringles worth about £2.50. "He got a £250 fine, quite heavy," he notes.
And in early June Amjed suffered some verbal abuse from a 21-year old over the price of cigarettes. He threatened to burn down the store.
"The Procurator Fiscal said he got 90 days on 4 July." Mind you by August he was out and about again and wondering whether he was barred.