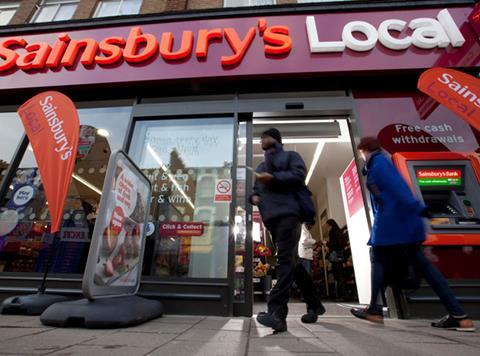 Suni Daji, who has run Bloxham News in Leicester since 1984, rang me up to say that he was looking to retire and wanted to sell his freehold store. He wasn't short of buyers – his accountant had a little list of interested parties but Suni thought it might interest a chain which would be able to take on the extended 1,792 sq ft store with living quarters above in a residential location. He included a set of plans of the building in his email. Suni, who has been there since 1984, is looking to retire.
I contacted Sainsbury's press office on his behalf asking whether Sainsbury's property department was interested in hearing from individuals or whether it was all done solely through business transfer agents.
A Sainsbury's spokesperson replied: "If anyone has a site they think they could be the next Sainsbury's we encourage them to get in touch with our Property Team at New.Sites@sainsburys.co.uk, We're actively pursuing new sites to expand our store portfolio across the UK and will consider all types of properties and locations.
"Please note that a member of Sainsbury's Convenience Team will be in touch with Mr Suni Daji directly. We appreciate you passing on his proposal."
I also tried Tesco's press office but did not get a response. But Suni tells me that a local agent said there was a Tesco Express on a forecourt within a mile of his store so they are presumably not interested in cannibalising their own sales.
Got a problem affecting your business? Let Jac know on 020 8502 9775 or email: jac@roper-biz.co.uk.