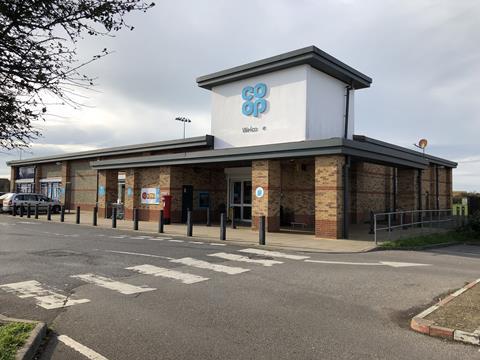 The convenience sector saw a significant increase in interest from buyers during 2020, attracted by a jump in average sales caused by the Covid-19 pandemic.
According to the latest Christie & Co. Business Outlook, from April 2020, the operational performance of most convenience businesses improved, with average turnover increasing 40% year-on-year – sometimes more.
Christie & Co. analysts consider that there will be a long term and sustainable 'bounce' from COVID-19 which could see a c.10% rise in convenience sales across the sector compared with pre-COVID levels. It believes that this prospect has attracted buyers to the market and the rise in buyer demand out-stripped the supply of available stores all year and meant asking prices were frequently achieved or exceeded after competitive bidding.
The report went on to say there was an 18.9% year-on-year increase in the number of completed and exchanged deals and a 23.1% increase in the average number of offers received per deal.
The industry moved faster as well – the report found that the time taken from offer accepted to exchange reduced from an average of 66 days in 2019 to 43 days and that exchange to completion time halved from 10 days in 2019 to five in 2020.
It also reported positivity in convenience. According to its research, 38.5% felt Covid-19 had a positive impact on their business and 63% feel there is opportunity in the sector.
Managing director of retail at Christie & Co. Steve Rodell said: "The global outbreak of COVID-19 brought the retail sector to the forefront of the nation's minds in 2020, with frequent stories of empty shelves and stockpiling dominating headlines early in the year.
"However, it became quite apparent how important the convenience network is in providing food, medicine and other key supplies to local communities, particularly the vulnerable. There are some huge positives that the wider convenience sector will surely take from the pandemic. We witnessed the best entrepreneurial spirits adapt to survive and, in many cases, thrive, despite further restrictions on movement and an uncertain outlook."
In July 2020, Rodell spoke with ConvenienceStore.co.uk about the market's performance during the pandemic.
Looking ahead, Christie & Co. believes demand to join the sector will continue.
Its top predictions for convenience in 2021 are:
Buyer demand will continue to outstrip supply across the majority of convenience and forecourt instructions, leading to competitive bidding.
Sellers should therefore balance expectations with realistic asking prices knowing that the proper marketing will ultimately result in optimum pricing.
We expect more disposals to come to market as corporates and multiples shed the tail end of their portfolios.