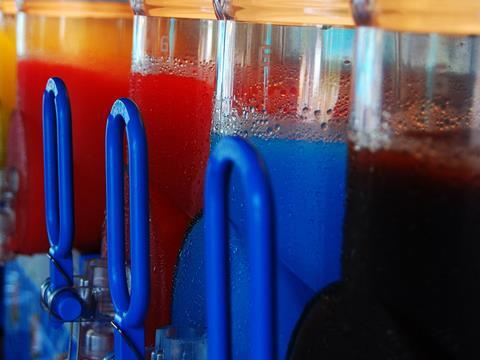 Charlie Rispin is extremely disappointed in Frozen Brothers. He's been around long enough to recognise poor service when he sees it because he's been running Rispins Extra in West Hull since the mid Seventies. Rispins itself has been a grocer's for five generations. It has also been a Nisa member "since the earliest days".
Charlie says: "We were keen to get a Fanta Frozen machine from Frozen Brothers.
The deal for Nisa partners was £6,596.60 for 36 months (£183.24 per month), rental in advance, paid 01.03.21. They seemed to forget about us, after waiting for weeks we rang to be told the machine would come more than a month and a half after that payment."
Not the best start. Then he adds: "The machine has not been a success. After a few days the motor failed. It took some time for a repair. Since then there have been two more faults causing the machine to use a full cylinder of gas every two or three days. They are slow to attend faults."
He says that, for example, a fault reported on a Thursday was attended the next Tuesday.
When he originally posted his complaint on the Nisa partner forum there had been three breakdowns in one and a half months and the machine had not been available for approximately half a month in the few weeks Rispins had it. It used 10 cylinders of gas in that time whereas, by rights, it should have been two two cylinders. "That is a £200 loss there, says Charlie, "plus the loss of availability - say £100."
At that point Frozen Brothers made Rispins a first offer of a box of syrup which costs £100. Their final offer was two boxes of syrup. "They say each box will give £600 or £700 of sales. I point out only the cost price is significant."
On top of this Charlie was having a real problem with the lack of communication. "They are not answering the phone or ringing back. They have made no gesture for our inconvenience. This level of service is abysmal."
More recently Charlie reported that the machine was still not working, it had now used over 12 cylinders of gas and he was still waiting for a response.
And by now he was posting: "Nisa have done nothing. For God's sake Nisa pull your finger out and give us some support."
He told me that "Nisa's take on it has been, 'oh, it's not very satisfactory, is it?' The whole thing has been very irritating. For a Rolls-Royce product you expect Rolls-Royce service."
I contacted Frozen Brothers in mid June and as happened the last time I contacted the company for another retailer, I got no response although an engineer subsequently showed up at Rispins with a new machine.
This did not go well either. The new machine, that was brought to replace the one with a burned out motor which was leaking gas, failed straightaway. The engineer cobbled together a machine using bits of the old one and bits of the new one. It lasted for five days and he was told an engineer's visit would be another five days. As this is being written, he's still waiting.

Jac Roper is editor for Convenience Store's Dear Jac column. If you've got a retail problem, call Jac on 020 8502 9775 or email: jac@roper-biz.co.uk.