The frozen category is heating up in convenience thanks to changing shopper habits. Learn how to maximise your frozen assets with this key advice.
1. Frozen is worth a cool £7.5bn in convenience
2. The pandemic added 1.2 million new buyers to the category
3. Impulse and pleasure are still key drivers for customers
4. Ice cube sales are up a solid eight percent
5. Pizza is a £29m c-store category player
6. Frozen berries are flourishing – up 160%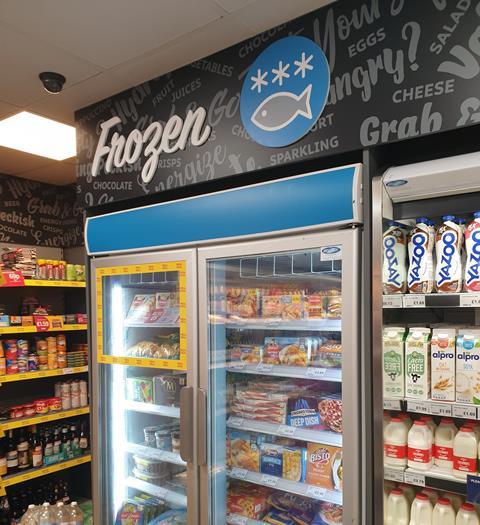 1. Frozen is worth a cool £7.5bn in convenience
"The frozen category is in growth in the impulse channel and is now worth £7.5bn [Kantar]," explains Joss Bamber, commercial manager at Birds Eye.
"To put this in perspective, this makes it larger than healthcare or toiletries [Kantar] so frozen is clearly a major growth area within the channel. Demand for frozen products is here to stay, so there is a definite need for retailers to prioritise their frozen range in store, ensuring they are stocking the right products to capitalise on a real sales growth area."
Alan Kasch from Costcutter Fernhill Heath in Worcestershire says that, even in his compact community store, frozen is a vital part of his offer.
"We haven't got lots of space so we concentrate on having the best sellers in frozen," he says.
"We make sure we represent all the most popular product areas (like ice cream, potato products, pizzas and frozen vegetables) in the freezer. Then when an item sells the girls quickly replace it so we keep the range visible at all times. "It means a lot of leg-work but that visibility is very important. If customers know they can rely on us for a frozen pizza or chips, they can rely on us in other categories as well."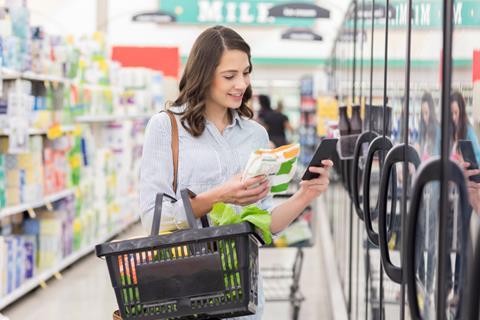 2. The pandemic added 1.2 million new buyers to the category
During the pandemic more shoppers turned to their local stores for everyday essentials. And this local trend has been a boon for frozen in particular.
"Shoppers are continuing to turn to independent and symbol retailers for frozen food items they previously would have purchased as part of a larger weekly grocery shop," says Bamber. "While these habits were initially formed during the first stage of lockdown in 2020, an additional 1.2 million buyers have bought frozen through the convenience channel over the last year, with each buyer also spending more on frozen in every visit [Kantar]. We're also still seeing an increase in penetration across a number of frozen segments within the channel, with this often coinciding with a higher frequency of purchase too."
"I think that during lockdown customers wanted food that would keep, and that meant frozen," adds Alan. "Also, people were buying frozen as an alternative to eating out when the lockdown eased. We had a customer who wanted to watch the World Cup but was worried about going to the pub. So they came in and bought four pizzas from us to have at home with friends. And today, especially with the premium pizzas, the quality's there to support these sales."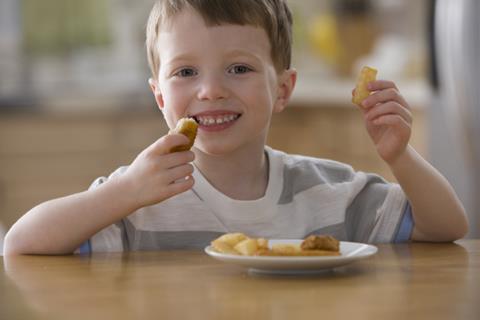 3. Impulse and pleasure are still key drivers for customers
"The key occasions for the convenience channel still haven't changed when it comes to the composition of the top-selling categories – it still very much seems to be focused around impulse and fun occasions," says SalesOut md Kirsty Harris-Clarke.
"The top five best-selling selling categories are Ice Cream, Pizza, Chips & Wedges, Ice Lollies and Ice Cubes."
For Alan, this translates to parents picking up something decent for tonight's tea.
"We see a lot of mums come in when they're taking their kids to ballet or football, so they're looking for something quick and easy, like chicken dippers, some waffles and peas," he says.
"That drives additional buys too: from a tin of beans to drinks and sweets."
Meanwhile, at Richard Inglis' Southampton stores he's meeting the meal for tonight mission through Cook ready meals. He says that the quality of the products has now eroded the perceived divide between frozen and chilled. "Our Cook range has seen really strong sales in the last nine months," he says. "It gives us a point of difference because people can come in and get everything from a curry to a lamb hot-pot to a pie. Customers realise it's high quality too, so buying frozen rather than chilled isn't seen as a trade-off. In fact, when we had gaps in chilled due to availability we've been able to point customers to our frozen range. Also, you can hold the range and you don't have the same date code issues [as chilled]."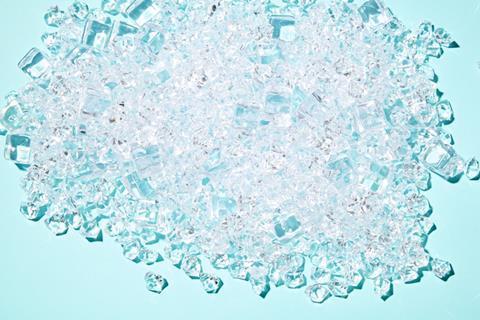 4. Ice cube sales are up a solid eight percent
If you have the space, ice cubes are a simple way to generate a cool profit. Buoyed by stay-at-home lockdown occasions sales have grown by eight percent last over the last 52 weeks, according to SalesOut. Post-pandemic socials might see sales soar even more.
"With bigger social gatherings now permitted once more, it's highly likely that this positive trend is being driven by an increase in parties, BBQs etc versus last year's restricted environment," says Harris-Clarke.
"If you've got the space you should stock 'em!" recommends Richard.
"We have an upright freezer that's literally just ice packed from the top to the bottom. We find it sells all year round and the margins are good. Plus we have a lot of bars and restaurants in the area. So if they have an ice machine down they'll buy it from us."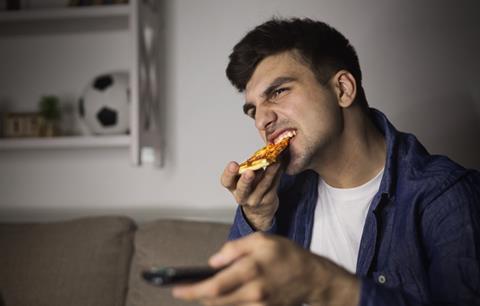 5. Pizza is a £29m c-store category player
It's no surprise that pizza is huge in frozen, worth a whopping £29m in convenience (IRI). "For whatever reason it just flies out the door," says Richard. But what has changed is pizza's newly consolidated pandemic position as a takeaway/meal out alternative.
"A range that has seen particularly high performance within the sector is Chicago Town Takeaway, up +5.5% year-on-year [IRI]," says Paula Wyatt, head of marketing (pizza) at Dr. Oetker UK. "The Stuffed Crust format, and easily sharable pizza, offers consumers the takeaway experience at home."
Meanwhile, Goodfella's Stonebaked Thin has experienced 23.2% value growth [Kantar] in the last 12 weeks, which the brand put down to its position as a "restaurant pizza substitute".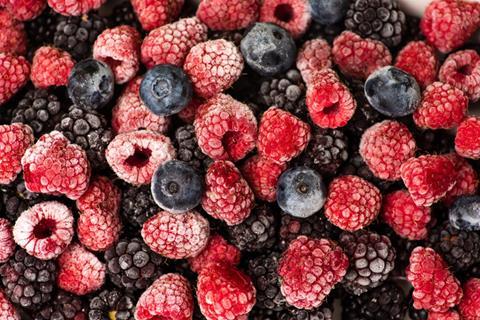 6. Frozen berries are flourishing – up 160%
"One key trend to keep an eye on in the frozen category is the increased sales activity around frozen fruit," says Harris-Clarke. "Bags of berries in particular have been a success in the past year (+72% in value sales, +160% in number of buying customers). Out of the summer season, home baking could keep the category buoyant in colder weather periods."
Sustainable best-sellers like these could also help c-stores hold onto frozen sales once society fully opens up. Because the challenge for the category now is to keep the excitement high or surrender sales back to hospitality and supermarkets.
"With hospitality now open again versus last year's restrictions and the wider availability of products in supermarkets, there are more opportunities for consumers to access the impulse and fun occasions they desire," says Harris-Clarke.
She says the key question is: "Why have a pizza at home when I can have one at a pub?" It's a smart question. And one which c-stores will need to answer to hold onto market share post-pandemic.