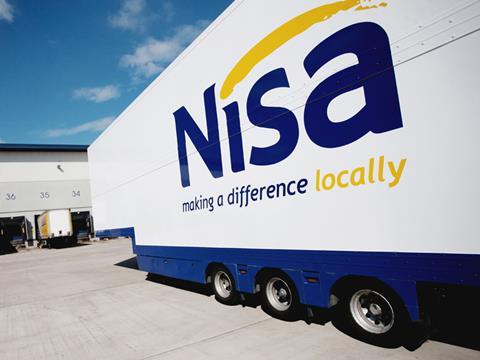 I have been sent some anonymous postings from the Nisa Forum where members post all manner of things retail. This time the subject was prices and the mood gloomy indeed.
The first one said: "Please Nisa do not force retailers away, give us a fair deal as you promised when you took over and most of us will reward you with increased buying."
The emailer added: "Above is a post today from a long standing Nisa retailer. This one line speaks for so many Nisa retailers who are still loyal to the fascia. They do not want to jump ship we all just want is what Joe Whitefield promised in the pre Nisa sale meetings with Co-op high ups, lower wholesale prices as we were told Co-op bought in 10%-12% cheaper than Nisa."
Another posting said: "Can trading please help? Co-op self raising or plain flour: Co-op price 70p in store for just one bag (if you have divi card you get 5% off + 1% cash back +1% to charity so in effect 7% off ). Nett price 65p. Nisa wholesale price by the case of 8 is £7.10 or 89p plus surcharge of say 2.75% so nett 92p each.
"That is 40% more we have to pay! How is this possible and how can you justify this?"
Yet another compares prices with Booker. Cathedral City mature cheddar10x350g. "Nisa normal £32.00. Nisa promo £23.50. Booker normal £20.89."
Warburton's bread prices also came out best by a long way at Booker's.
He does concede though: "The one thing Nisa does that no other independent supplier like Spar, Budgens, Premier etc can do, is deliver their range of fresh chilled and frozen foods."
But then my emailer adds: "In seven weeks I and many Nisa members get their final share payout from the sale of Nisa to Co-op. I do not know why but as you can see from sample posts we all are paying a heavy price being Nisa/Co-op so-called partners. Above is just an example but it is not unusual for us to buy products up to 50%+ from other suppliers than from Nisa/Co-op. We are all paying a heavy price for having a Nisa/Co-op fascia. There is never any response from Nisa/Co-op on the forum on posts complaining about the high prices we are all paying. Maybe you will be able to get a response as to what the big question many of us want answered: 'do we stay or jump ship?' in April after our final share payout."
I contacted Nisa for a response and a spokesperson replied: "Nisa measures its competitiveness using a price index across thousands of comparable product lines and the latest position (as at 08.02.21) shows that, overall, Nisa is between 1 to 2.5% cheaper than our competitors and with our industry leading levels of availability, those prices are available to every partner on every order. We are continually working hard to secure the best terms we can for our partners, negotiating with suppliers with the might of Co-op's buying model behind us."
Are you unhappy about Nisa prices? Call Jac on 020 8502 9775 or email: jac@roper-biz.co.uk.

Jac Roper is editor for Convenience Store's Dear Jac column. If you've got a retail problem, call Jac on 020 8502 9775 or email: jac@roper-biz.co.uk.