Mumtaz Ahmed was extremely surprised to get a charge notice for £100 from overstaying the 120 minutes permitted free parking at his local Booker branch by another 35 minutes.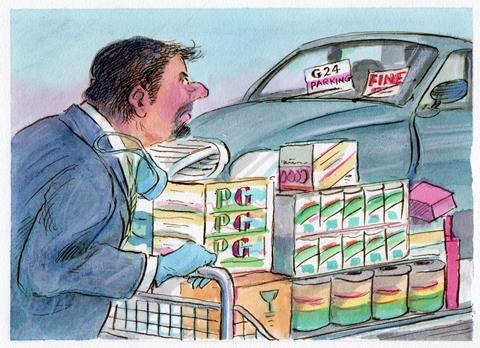 The parking ticket, issued by G24, came complete with two screen grabs of his arrival and departure with the times at the Oxford branch plus an offer of reducing the fine to £60 if it was settled within 14 days.
He has been buying from Booker since 1991 and although he is not a regular customer (he's now a Best-One retailer) he is currently visiting two-three times a week for logistical reasons.
He says he didn't see the sign warning about the two hours limit. "Two hours is not enough time, especially now. You have to queue outside for a long time. You have to self scan and self distance. I paid by card to make it quicker. Then you have to load three trolleys into the car. My wife is alone in the shop so I am as fast as possible."
Mumtaz went back to Booker's at the weekend and complained – he thinks to an assistant manager – who, after explaining that he should have told them that he was going to be longer, did agree to waive the fine. It will probably be Booker who gives it back though because Mumtaz surely cannot be the only one who has found himself on the wrong end of G24. And they are not known for their generosity. There is an absolute wealth of material online about G24, none of it good.