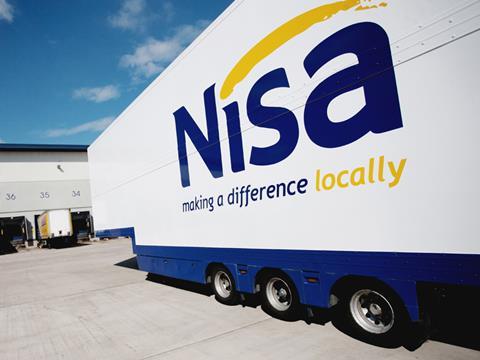 I had an anonymous Nisa retailer on the helpline complaining that Co-op sandwiches, which used to be available in single quantity orders are now packed in 4s meaning that the previous eight to ten choices he offered now has to be 32 to 40 sandwiches which is too much. He says he can now only order five types (x4) in order to be able to sell out.
And he wanted to know how this squares with CEO Co-op Retail Jo Whitfield's comments when the takeover was announced in 2018. (She said: "This is exciting news. Co-op and Nisa have all the ingredients for a successful partnership which will include the offer of award-winning Co-op own brand products. It will give Nisa Partners a wholesale operation of scale, allowing them the flexibility to trade their businesses in the way they choose, whilst benefiting competitive prices and promotions on an industry-leading own brand.")
He says this is not the way he chooses to trade when he is just trying to earn a crust.
Another Nisa retailer told me that it didn't really affect his stores due to a higher store footfall. But he made the observation that it's the smaller stores that are being put at a disadvantage by the Nisa/Co-op new trading terms lately. He says: "I believe it to be wrong the way smaller stores are being treated and they have to either accept it or move to another supplier. The Nisa Fresh Rewards new contract we all have is really geared up for larger stores to make any decent profit margins. The smaller stores with low order quantities and low turnover are getting hit by a double whammy, high delivery charges and low rebates on their purchases.
"The problem all Nisa stores have is that there are no viable alternatives in the wholesale UK market to the Nisa/Co-op chill supply range, so we all remain Nisa symbol fascia stores. Saying this my sons purchase products from many other delivered wholesalers ie, milk, fresh meats, breads, toiletries, confectionery, short dated goods etc, the list is endless.
"Long gone are the days when 95% of store supplies came from Nisa, it more like 50% or less now. Often prices are up to 50% cheaper than the Nisa/Co-op delivered prices, plus it also keeps our shelves full as Nisa/Co-op very often is out of products which seem readily available from these other suppliers.
"But saying this we still source a lot of our needs with Nisa/Co-op to give our customers the complete supermarket feel package. But only the larger Nisa/Co-op members can operate this way as most other suppliers have minimum order quantities which the small stores cannot achieve, financially and sales wise."
But then a week later he sent me another email saying: "On the above topic I was unaware than we so-called Nisa/Co-op partners can now only alter our sandwich orders once a week on a Thursday. This is yet another change we all have to accept. This has had a massive stock loss effect on both my stores I have discovered today. The smaller Nisa stores have no chance now and their only alternative will be to find a local sandwich supplier."
I put all this to Nisa and a spokesperson commented: "The move from single pick to 4-pack was designed to improve efficiency for partners in what is a very challenging supply chain environment. While we do appreciate this may mean some partners reduce the breadth of range, partners will have the full support of our category management team who can help give guidance on the best range options for different store sizes. Nisa continues to offer its partners a competitive proposition, including a sector leading fresh/chill offer and access to Co-op's award-winning own brand, including its Honest Value range."


Jac Roper is editor for Convenience Store's Dear Jac column. If you've got a retail problem, call Jac on 020 8502 9775 or email: jac@roper-biz.co.uk.