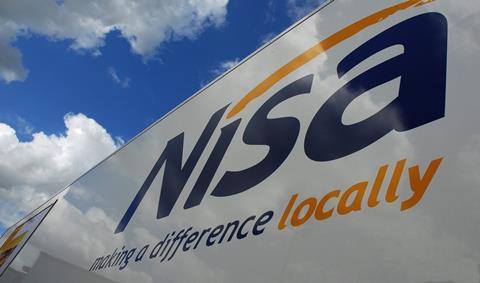 Not everyone has been happy with Nisa's announcement of its new Fresh Rewards scheme which could see retailers earning up to 5.5% rebates.
One anonymous partner said that Nisa is now the only wholesaler that charges a membership fee (apart from Costco) and the only wholesaler to put a surcharge on deliveries. Nor can you amalgamate sales if you have more than one store.
Another one commented: "For my stores I see no changes, except a few less hurdles to jump to receive rebate monies. I trade above the max £12k each store weekly buying in sum and stock the required range of Co-op own brand in both stores so I can easily achieve the top 5.5% rebate and my delivery charges are either zero or on the lower rates. My own personal view is that my buy in from Nisa will continue to decrease as my buy in from other suppliers continues to increase and I will still easily achieve my 5.5%."
He added that he knew of a couple of others who would be slightly worse off financially because they didn't want to increase their own brand offering to the minimum required to achieve extra margin. "Their main reason was of the required selling prices which are above Co-op own stores' prices and they were concerned customers would perceive them as being expensive stores to shop in."
I sensed a somewhat grudging acceptance in some quarters and he replied: "That's exactly it, simply put, what choice do we all have? Booker, Londis, Budgens, One Stop all controlled by Tesco. Not an option for myself and many more. Costcutter now owned by Bestway's and in the press last week for not paying out rebates to stores not following their rules. So for myself and I suspect for the vast majority of Nisa/Co-op so-called partners it's simply the better the devil you know!"
In response, a Nisa spokesperson said: "We're focused on delivering the very best the market has to offer and to make it as easy as possible for Nisa to be the wholesale partner of choice. Our retailers receive retail insight and expertise, business support and access to one of the strongest own brand product ranges from Co-op, all underpinned by market leading availability. Nisa Partners receive first class guidance through our partner proposition, Fresh Thinking, and the opportunity to unlock greater value through our market-leading rebate scheme, Fresh Rewards."

Jac Roper is editor for Convenience Store's Dear Jac column. If you've got a retail problem, call Jac on 020 8502 9775 or email: jac@roper-biz.co.uk.