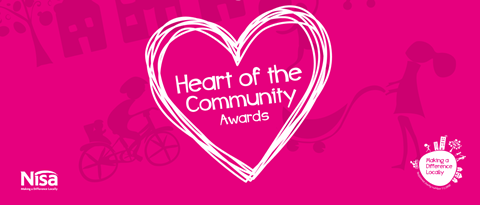 Nisa has launched a second round of the Heart of the Community Awards charity initiative which will offer up £150,000 towards community projects.
Running as part of Nisa's Making A Difference Locally, the Heart of the Community Awards were first launched in October 2020 and provided support to 34 community causes.
Under the scheme, Nisa partners can nominate a local community project to receive up to £5,000 of funding from Making a Difference Locally, with the emphasis in this round being on good causes that encourage communities to enjoy and spend time outdoors.
Nominations will be accepted from Nisa partners via a dedicated website from today (1April) and will remain open until 30 April.
Nisa's head of charity Kate Carroll, said: "We received a fantastic response to our first round of funding last year and the feedback from good causes that have benefitted has been incredibly heart-warming, so we're delighted to be able to bring back the Heart of the Community Awards for a second round of donations.
"With the majority of people in the UK likely to have spent much of the last year indoors due to national restrictions, we wanted particularly to support causes that encourage or help communities to spend time outdoors this time around.
"Independent retailers are at the very heart of their communities and so are perfectly placed to identify local projects in need of a little extra support and we look forward to helping them really make a difference for their local area."