David Blackborow writes: "I wish to highlight a loophole in the government's grants to business to help their cashflow during this crisis."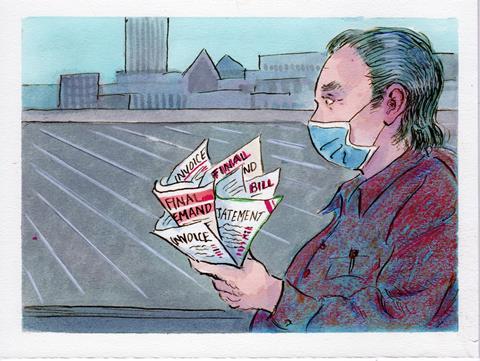 "We have three units – a convenience store, an ice cream parlour and a caravan spares shop. All three are leased from a landlord who rents them to us with an all inclusive rent ie no direct business rates, which he in turn pays to the council who rates his park allowing for shops and cafes etc."
The ice cream shop and the caravan shop had to shut immediately as the park is closed and David says the convenience store is trading with a delivery service "as we are trying to stop bankruptcy".
He adds: "My point is that, because we do not pay business rates directly, we have no right to a grant to enable us to survive and the government promised help to all sectors. As an example, a shop down the road quite happily closed and gets £10k to enable them to pay ongoing costs."
David and his family have operated a successful retail business in Brean, Somerset, for over 25 years employing up to 15 staff. "We have paid hundreds of thousands over the years in tax, paye, national insurance and council licence fees," he points out.
Now, he says, the council doesn't recognise the business and has excluded it from any grant. "Yet HMRC recognises us quickly enough for corporate tax. It seems unfair given how much tax we generate."
He fears that the business they spent nearly three decades building up could be destroyed in a matter of weeks.
I wonder too how many this will affect.