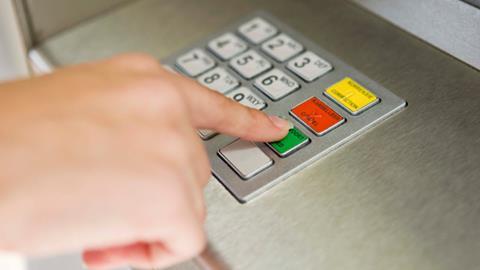 Raj Sethi, rang the helpline from his Go Local in Doncaster complaining about the changes to his hole-in-the-wall ATM. He used to make £200 a month and the service was free-to-use to customers. Now Cardtronics is charging consumers £1 per transaction and Raj is getting 3p for each use. He says he is now making between £10-12 a month which doesn't even cover the cost of electricity and the extra insurance.
He said he would like to leave the contract without penalty. I put this to Cardtronics and they said:
"Please ask Mr Sethi to contact the Customer Services team. They will help to address the issue."
It is possible, sometimes, for retailers to wring a better result from negotiating directly with Cardtronics.
Over a year ago I reported a rant by a forecourt retailer over the introduction of a withdrawal surcharge of 95p on his ATM while all around him were free-to-use sites. He proceeded to hold "much discussion" with Cardtronics and managed to get it reverted to free-to-use and, although they agreed to pay any business rates, he lost his operating fees so it was a big reduction.
When I asked him how he managed to convince them to do an about-turn he said: "Think it was all down to the clause in the contract that states 'Cashzone shall in good faith, acting reasonably and in the best commercial interests of both parties negotiate the fees payable to the merchant'."
He added that, after months of frustration he demanded to talk to Cardtronics' commercial director.
"Once I started talking to him the agreement was reached quickly. Just shows that you need to keep complaining and ask to talk to the person at the top."

Jac Roper is editor for Convenience Store's Dear Jac column. If you've got a retail problem, call Jac on 020 8502 9775 or email: jac@roper-biz.co.uk.