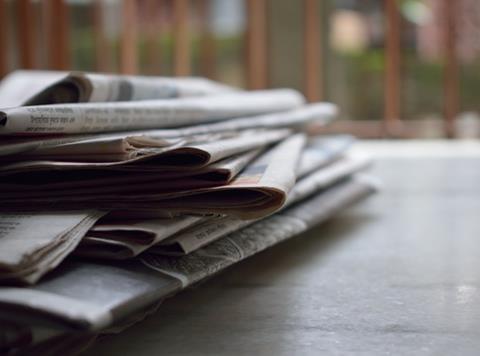 Harendra Bhatt trades as Universal News at Highbury & Islington tube station in North London so you can imagine the importance of commuters to his news trade. He tells me that his sales of newspapers and magazines are 70 per cent down and even the elderly locals are not coming out.
So he was decidedly unimpresssed with Smith News' announcement that carriage charges were going up citing increased cost of distribution, labour costs and inflation.
To arrive at the amount of the new, what Haren calls 'carnage' charge, Smiths used a 13 week period from 8 September to 7 December last year (avoiding Xmas and Covid). They concluded that his average weekly sales were £508.88 for newspapers and £267.05 for magazines = a new weekly charge of £45.16, an increase of £1.78.
Still, there was one bright note. Smiths also informed him that they would no longer be accepting cheques as payment. The choice now was direct debit, card or BACS.
This made me smile. In January 2017 an enraged Haren wrote: "Recently, as a change in policy Smith News refuse to accept BACS payment for no apparent reason."
Apparently when he asked why they said it had never been an option "despite BACS being used by myself and other retailers for the past 29 years".
So he paid by cheque and was further incensed to be be charged VAT on them. He even got it in writing from Islington Council and Trading Standards that VAT should not be chargeable.
He is grimly satisfied to be back to BACS.
Are you fed up with rising carriage charge costs? Let Jac know on 020 8502 9775 or email: jac@roper-biz.co.uk.