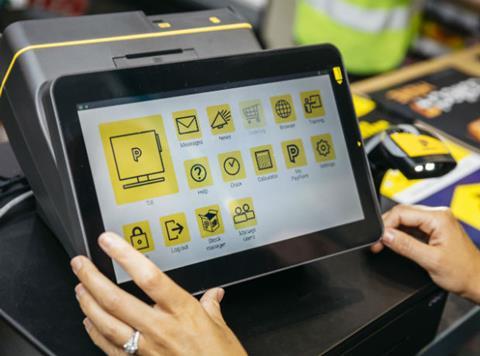 As I write this Gurdev Singh is leaving his Linskill Store in Newcastle. He rang me because at some point he had been told that he would have to pay BOC (balance of contract charges) amounting to £650 + £250 + Vat.
He wanted to contest this as he had put in the proper amount of notice but said he couldn't get through to anyone. He kept getting told 'someone will ring you back'. "But," he said, "it's been two months."
Then his wife got a letter saying: "We are sorry to hear that you will be leaving the PayPoint network. We would like to provide you with all the information you'll need in relation to the cancellation of your contract with PayPoint.
"Please see attached a document entitled, "Leaving PayPoint", which explains the next steps you will need to be aware of."
The document said that, if costs were applicable, the contract balance costs would be £650 + Vat for a PP1 terminal, £250 + Vat for Collect+ and so on.
Gurdev had previously contacted me back in December to say that PayPoint had told him that he must offer DPD as a parcel service or lose his terminal and have to pay a penalty of £500 + Vat. Although he did do small Amazon parcels, his store was too small to accommodate the DPD variety.
When I contacted PayPoint over the matter PP said it had come to an amicable agreement (he was spared both the parcels and the penalty). But we wondered if this somehow was being tacked on to his leaving costs. I contacted PayPoint again to see whether the couple would be facing a big bill when they left.
This prompted a response from Ben Ford, retail services director at PayPoint. He said: "We have discussed this matter with Mr. Singh and are pleased to say we have reached a resolution that both sides are happy with. We'd like to thank him for his partnership and the service he's provided to the local community throughout his time with PayPoint. I wish him all the best moving forward."
Then Gurdev got a letter from Rachel Davis, business support administrator saying: "I can confirm there will be no BOC termination fee to pay regarding the above store.
"Due to our new terms and conditions which came into action on 01/10/2021, as you have been a customer with us for 6+years there will be no final balance to pay and once we have collected all equipment we will terminate your contract with PayPoint.
And he got another letter from retail care manager Joanne Ross saying: "Following on from your recent communication regarding the closure of your store, I can confirm that the request for the removal of services has been passed to our Decommission team.
"You are not liable for any balance of contract charges in line with our terms and conditions and our Decommission team will be in contact with you to arrange collection of the equipment in due course."
Phew…lots of communication there. And I would like to wish Gurdev and his wife happy landings.


Jac Roper is editor for Convenience Store's Dear Jac column. If you've got a retail problem, call Jac on 020 8502 9775 or email: jac@roper-biz.co.uk.