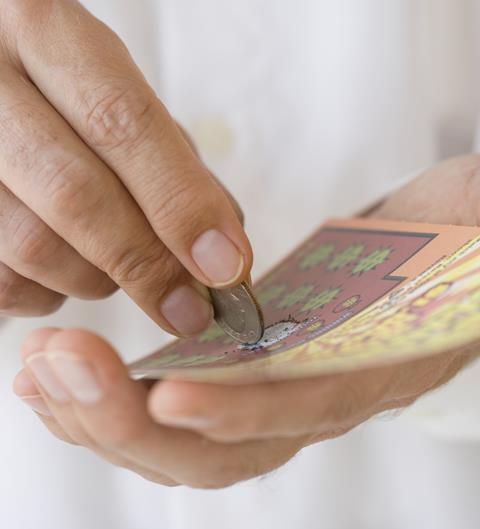 I guess we should never count our chickens before they are hatched. I got an unexpected email from Nigel Crocker who runs Hayes News Kiosk in Cardiff's city centre.
He wrote: "You will no doubt remember helping me enormously a few months ago getting Camelot to refund us for our Scratchcards which we were unable to sell due to being closed during lockdown.
"Unfortunately we are yet to see any payment for the returned cards. After your intervention I had an e-mail from James Pucknell (head of retail sales) who agreed to arrange collection for credit.
A representative from Camelot called on April 1st and took all the cards with her (just over £2,000 worth). She said we would receive credit as soon as they were counted and verified back at Camelot HQ.
"I have twice spoken to our rep and sent an e-mail to James Pucknell. I did have a reply via Retailer Help saying that it was with the accounts dept and the credit would be issued shortly. That was on May 15th, I've heard nothing since."
As Nigel rightly pointed out two months is not really on. "If I owed them £2K they would have switched my terminal off straight away!"
He asked if I could chivvy them along.
It certainly worked this time. Camelot responded: "First of all, we'd like to say sorry to Mr Crocker for having to wait so long for his refund. It appears the Scratchcards he had returned were waiting to be processed at our Distribution Centre, to verify that everything was in order before we could credit his account. Unfortunately, there had been a delay in processing them.
"However, I am happy to confirm that the full amount has now been refunded to Mr Crocker - and we've contacted him to let him know."
Indeed, Nigel had already confirmed it, writing that four hours after my taking up the case again he received an e-mail adjustment from Camelot for £2,282.32.

Jac Roper is editor for Convenience Store's Dear Jac column. If you've got a retail problem, call Jac on 020 8502 9775 or email: jac@roper-biz.co.uk.