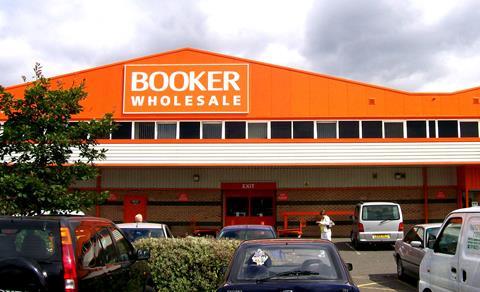 An incensed Howard Coffey wrote from Budshead General Stores in Plymouth: "Just wondered if any of your readers are experiencing similar problems with Booker's. Since the onset of Covid I have noticed an increase of non-retail 'customers' in my local (Plymouth) branch, these being in the form of 'other' businesses such as builders, plumbers, electricians etc.
"Today in particular I witnessed two of my usual customers in store shopping for consumables and alcohol. Complaints fall on deaf ears and with the Bestway's depot closing at the end of August we are restricted to using this depot as our only 'walk-in' warehouse.
"Surely the use of such a cash and carry by these types of people cannot be correct. How can they justify purchasing materials/goods that aren't used in their profession? Are they not avoiding VAT? If not why don't all us retailers do the same? I have tried contacting HMRC for comment but again deaf ears prevail.
"Just wondered if you'd heard any rumblings on the matter as this really sticks in my craw, especially during these times when SME's need all the help we can muster."
I sent Howard's email to Booker head office for a comment and here it is: "We are sorry to hear of Mr Coffey's concerns and would like to reassure him that Booker is not open to the general public, however we do serve a wide variety of trade customers such as retailers, caterers and other small businesses. We check customers cards on arrival and are limiting customers to only two people per card, with one being the name card holder. It has been a challenging time and we are looking forward to continuing to serve our customers."
I do know that Booker customers include the prison service, cinema chains and leisure outlets but I can't find any mention of plumbers and the like.
Howard wasn't happy with the response. "They say that they monitor customer cards on entry and restrict their use; they don't as I have witnessed. Personally I have seen at least two of my customers shopping in the Plymouth depot who have now stopped using our shop. This is the thin end of the wedge, the more customers we lose the more business they lose and the more the multiples gain but, as Booker's are now aligned with Tesco, I suppose we are of little concern to them."
Are you seeing non-retail customers at your depot? Let Jac know on 020 8502 9775 or email: jac@roper-biz.co.uk.