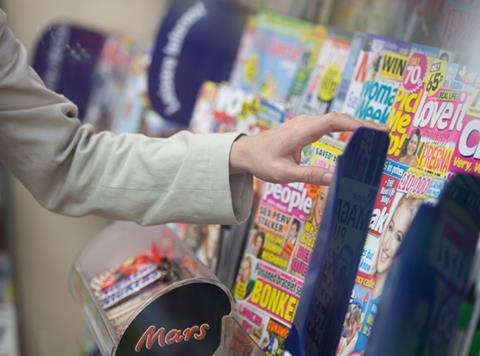 Alison Lowe, a postmistress at Welbourn Post Office & Store in Lincoln, wrote that she had been having awful problems with Smiths News "and it seems there is no-one who is willing to resolve the problem".
"On the 21 October I sent my magazine returns, as usual. I always check to make sure I have received full credit. On this occasion, I had returned five copies of Lincolnshire Life Oct issue, but only received credit for three. I made a claim for the two missing credits. The following day, I checked – I had received credit for two copies, however, I noticed (on the Goods Delivered page) that I had also been recharged for two copies – thus negating the credit. I have requested on numerous occasions for a correction and no-one will assist."
There was a similar occurrence on 6 November when three more national titles were not delivered. "It caused inconvenience to our customers and inconvenience to me, as I had to credit all our customers accounts. I made a claim for the missing papers. The following day, my paperwork had the credit for the missing newspapers. However, again, I noticed (on the Goods Delivered page) that I had been recharged for them all. Smiths refuse to credit me for these papers, which I never even received – that's 11 copies of Daily Express, five copies of Daily Star and eight copies of I Daily.
"I have emailed, sent copies of the Returns Notes and telephoned on numerous occasions all to no avail."
She thinks readers should be informed that they should check their paperwork very closely. "Yes, we are receiving the credits. But are we checking the other page? Honestly, I only usually check the credits page and I imagine many of your readers do the same."
I contacted Smiths but I didn't get a reply. I got back in touch with Alison and she said: "Today, after almost a month, I have finally received all the outstanding credits – not sure if it was your contact, or just me, continually on the phone to them, but anyway, all sorted."
I contacted Smiths again to say that I knew it was now sorted so was a comment coming? It never came.
Alison has one though: "I do think that Smiths' support for us, their customers, is very poor. And, I think it is absolutely essential that all retailers check their paperwork conscientiously. Smiths are profiteering from our complacency."
Have you had a similar issue? Call Jac on 020 8502 9775 or email: jac@roper-biz.co.uk