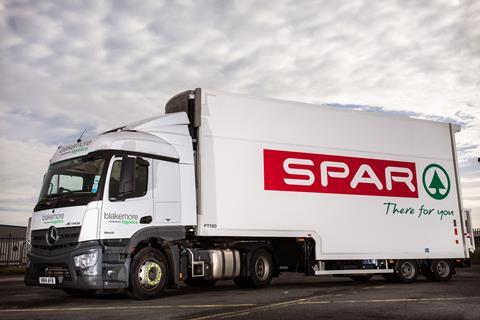 A.F. Blakemore has launched a brand-new commission operator SPAR store model with the first store now open.
Under the model, A.F. Blakemore's commission operators will be self-employed entrepreneurial retailers who are seeking to operate their own businesses supported by a retail partner. A.F. Blakemore will own the business, with the commission operators responsible for developing sales and profitability within their stores.
Spar Leominster in Herefordshire has become the first store across the company's estate to be run by a commission operator. Formerly operated by Blakemore Retail, A.F. Blakemore's company-owned store division, the site is now being run by MIH Traders Ltd, owned by Dasitha Gamage and Janaka Watowita.
Dasitha Gamage said: "A.F. Blakemore's new commission operator store model is a great opportunity for retailers like us who want independence but extensive backing from a big business.
"Not only are we benefitting from the well-known SPAR brand, a dedicated business development manager and training, marketing and supply chain support, but as a commission operator, we are also benefitting from A.F. Blakemore's site investment.
"AFB has a flexible approach to working in partnership and has provided us with all the support we need to drive our business forward and make it a success."
This new model means that A.F. Blakemore now has three Spar trading models: independent, commission operator and company owned.
Plans are being developed for further commission operator stores in the near future.
Blakemore Trade Partners sales director Louis Drake said: "We are delighted to be embarking on this new partnership with Dasitha and Janaka and working alongside them to grow and develop their business.
"A.F. Blakemore's new commission operator trading model will enable entrepreneurial independent retailers to operate their own businesses and will provide a platform for growth and expansion in the coming years by broadening our scope of retail outlets.
"The model will provide us with new opportunities to acquire sites that would not have fitted our previous trading models and therefore will bring us greater flexibility."