Accolade Wines is launching a virtual book club on the Facebook channel of Australian wine brand Hardy's.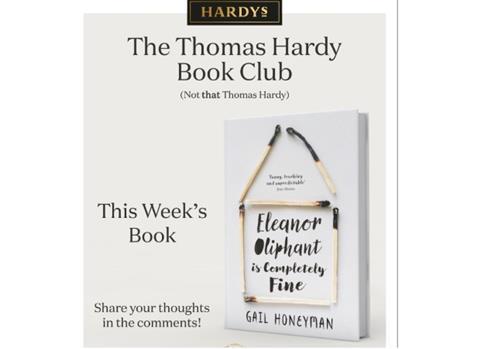 The weekly Thomas Hardy Book Club will recommend a book to its Facebook fans and encourage conversations and debates on the book within the comments of the post, with the aim of raising spirits through a shared love of culture and collaborative experience.
The brand will also invite consumers to get involved by recommending a positive and uplifting read for the following week.
Accolade Wines European marketing director Caroline Thompson-Hill said: ''Following on from the launch of Echo Falls' Instagram virtual happy hour, announced last week, we wanted to bring an interactive experience to our many Hardys fans.
"We feel a book club from the UK's number one wine-brand, Hardys, is ideal for the times, as there is nothing better than getting lost in a good book and then sharing it with your friends.''
The Thomas Hardy Book Club is on @Hardyswinesuk Facebook every week.