London-based artisan spirits distillery 58 Gin has a gin-based hard seltzer.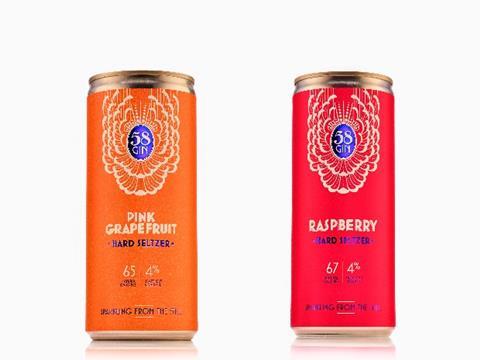 Made using premium 58 London Dry Gin, the 58 Gin Hard Seltzer is available in Raspberry and Pink Grapefruit flavours, and is made using a vegan, no sugar, all-natural recipe to appeal to health-conscious millennials. Each 250ml slimline can is less than 67 calories with an ABV of 4% and an rrp of £2.20.
Managing director of 58 Gin Carmen O'Neal said: "Hard seltzers are a fast-growing category and it's a space that will become very competitive, very quickly. We wanted to do something different from the start, which will appeal to consumers, and using gin as a base for our hard seltzer does exactly this.
"The cut from the heart of the gin gives the hard seltzer a smoother and lighter taste than the more commonly used grain spirits and fortified wines. This creates a more premium finish, and given the vast popularity of gin, it seemed a natural next step for us to take a spirit we know so well and use it in the next big consumer drinks trend of hard seltzers."