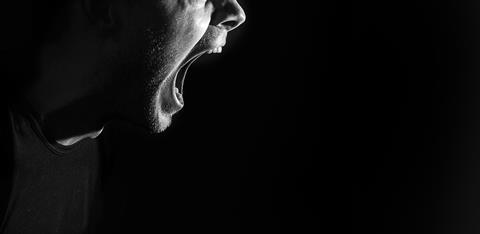 Retailers and their staff are on the front line constantly – dealing with the public on a daily basis to ensure communities have what they need.
Unfortunately, this means they are the target for abuse, be it verbal or physical. According to the Association of Convenience Stores (ACS) 2021 Crime Report, 89% of shop workers suffered some form of abuse over the past year, with 1.2 million incidents recorded.
The ACS isn't the only one to report this rise in abuse against shop workers. Trade union USDAW reported that 88% of shop staff suffered verbal abuse over the past year while 60% had been threatened and 9% assaulted. This has been acerbated by the Covid-19 pandemic due to additional restrictions in stores. USDAW research found social distancing to be the main driver for abuse from customers, along with face coverings and lack of stock.
While incidents of abuse are unlikely to cease completely, there are steps store workers can take to prevent or diffuse a situation, or report it to the authorities.
How to prevent an abusive incident
According to the ACS, the top three triggers for abuse are: encountering shop thieves; refusing to serve intoxicated customers and enforcing age restricted sales.
The guidance advices that the best way to prevent shop theft is by being attentive, meeting and greeting all customers as they enter the store, so that potential thieves know you are watching them. Staff should ensure that you put your own safety first and keep a safe distance when engaging with potential shop thieves.
In regards to age-related sales, retailers are legally obligated to refuse an alcohol sale to someone who is intoxicated. If you have to refuse to serve a customer who is drunk, stay calm and polite. If they become aggressive, keep at least an arms-length distance between you and the customer and seek help from other colleagues.
If it's an age restricted sales situation, retailers and their staff should consider using the following techniques to stop confrontation when asking customers for identification:
Deflect – Move the blame onto the law, by explaining that retailers are required by law to ask for ID.
Flattery – Be complimentary, for example, by telling the customer they look good for their age.
Be constructive – Help the customer understand what ID they need to bring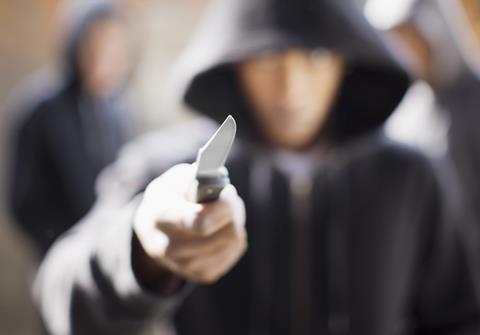 What to do during an attack
As part of its Freedom From Fear campaign, USDAW outlines advice on what to do if a customer abuses you or a member of staff:
Stay calm – do not respond with aggression.
Do not tackle the situation on your own – either call for a supervisor/manager to come to you, or go to them and ask them to deal with the customer.
The supervisor/manager should explain that harassment of staff will not be tolerated and take appropriate action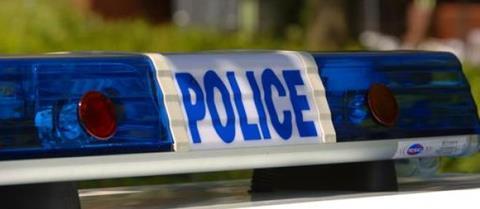 How to report an attack
If the situation cannot be diffused and you or a member of your team has suffered verbal or physical abuse, it's vital that you report it to the police as soon as possible. As well as giving the police the best chance to do something about it, reporting a crime helps the police create an accurate view of crime levels in an area and perhaps reallocate resources to deal with it better.
The ACS offers guidance on reporting crimes that occur in your store.
If it's a violent crime or it looks like it may turn into one, call 999 immediately. When speaking to the emergency services, provide:
Location
Name of business
Address and postcode
A description of what is happening
If violence is being used or threatened
If there is an immediate risk
If weapons are involved
If the suspect is still at the scene
Remember to speak slowly and clearly and provide as much detail as possible.
If it's not an emergency, call 101 or report it online with your local police force.
Again, provide the location, name, address and a description of the incident, giving as much detail as possible.
The ACS advises retailers to collect evidence such as CCTV or witness statements; be able to outline the impact of the crime on the business, be it cost and/or emotional/physical harm; decide if you are willing to support a prosecution and provide information if the offender is known to you or your business.
Crimes can also be reported anonymously on Crimestoppers on 0800555111.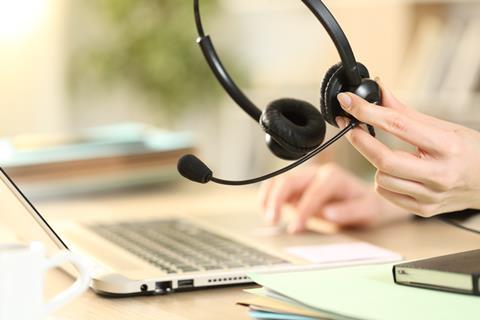 After a crime has been reported
As well as reporting a crime to the police, it's vital that you or the member of staff involved receive the support they need to overcome this incident.
As well as discussing the incident with the member of staff directly, GroceryAid offers a Workplace Critical Incident Support Service which can be accessed on 08088021122.
Victim Support also offers a free 24/7 support line on 08081689111.