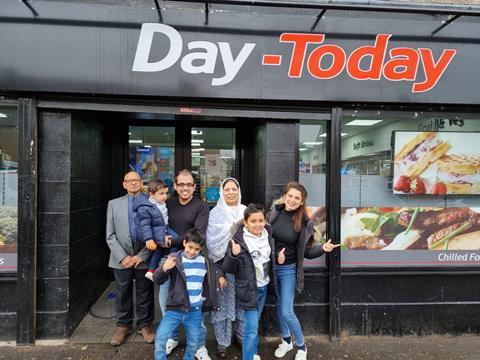 Top retailer Ferhan Ashiq is to close his Day-Today store in Prestonpans near Edinburgh, citing rising energy costs as a "killer blow to independent retailers".
He announced the closure on social media, informing his customers that the store would be shutting on 28 February after nearly 35 years in operation. Ferhan thanked his customers and staff for their support over the years. He said will keep his other store, Levenhall Village Store, open for the foreseeable future and plans to spend more time with his family.
Speaking to ConvenienceStore.co.uk, Ferhan explained that his energy bills were set to rise from £19,500 a year to £45,000, making it impossible for him to keep trading. "The bills were already too high but for them to rise by £2,000 a month makes us unable to continue. To recoup that we would have to increase prices across the board by 10-15p which would put pressure on consumers who are already struggling and probably lead to more theft."
He said that while his energy bills wouldn't have increased until the summer due to the timing of the store's energy deal, he didn't want to wait until costs grew to the point that the business would be unviable. "We're lucky that we're in a position to go of our own free will and that there was already interest in the store. So many retailers won't be in that position and will find themselves struggling and getting into debt just to keep the lights on."
Ferhan warned that rising energy costs will put many other independent retailers out of business. "Energy prices will be a key issue for many retailers. I know of three or four other retailers who are closing because the costs of running a store are getting too high."
"A price cap for businesses is needed as soon as possible. The energy wholesalers need to take some of the hit on this, it can't be all left on the shoulders of business owners – it's a stretch too far."
In his role as Scottish NFRN president, Ferhan warned that many retailers will be at risk this year due to rising overheads.
Ferhan had already been through the wringer, with a major theft costing the business £30,000 and suffering an accident which damaged his health.
He first started thinking about closing the store in July of last year when his son had an accident and he struggled to help take care of him due to staff absences caused by the pandemic.
Ferhan also criticised the costs of closing a business. "As soon as we started the process to shut the store, everyone came out of the woodwork demanding money. I was lucky that I was able to negotiate them down but not everyone can do that. There needs to be action taken on this as it's kicking a business owner when down."