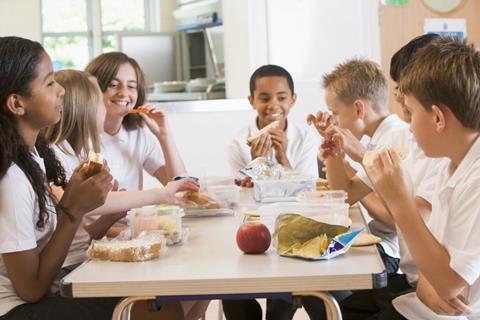 The convenience sector has stepped up to help feed families during school holidays following the government's decision to not extend free school meals during holidays.
Earlier this week, MPs voted against a motion to extend free school meals until Easter 2021. The motion to extend free school meals, put forward by Labour, lost by just 61 votes.
The motion came after footballer Marcus Rashford appealed for the extension and launched a petition which has gained more than 400,000 signatures already.
While many local businesses have offered free meals for children during half-term, the convenience sector is playing its part to help out.
Aman Uppal of One Stop Mount Nod in Coventry is offering lunches during the half-term for anyone who needs them.
We support @MarcusRashford & disagree with the HoC decision on free meals & inspired by our MP @TaiwoOwatemi speech, we're offering a free lunch in #Coventry per child between 11am-2pm for 26-30 Oct. Anyone needs this support please msg us on our social media #ENDCHILDFOODPOVERTY

— One Stop Mount Nod (@OneStopMountNod) October 22, 2020
Speaking to ConvenienceStore.co.uk, he explained how the offer to help has brought his community together.
"My brother and I spoke about doing something after the vote and we agreed we can help. Most sane people agree that no child should go hungry so we sent the message out on social media," he said. "Already we've had offers of support from people in the community and suppliers to help out."
He said that being independent means they can react quickly to situations like this. "We're part of One Stop but we're still independent so we can work quickly to help our community. We get daily orders so we can adjust our deliveries to cope if lots of people need our help."
Aman adds that it's vital that independent retailers give back. "During lockdown, our whole community came together and we all supported each other, this is what's happening again."
He said several families have already been in touch and he's in the process of organising deliveries for half-term.
Aman isn't the only independent retailer to get involved. Spar Tattenhall in Chester and Avtar Sidhu of Kenilworth Budgen's also put the offer out via social media.
Any child or family needing a packed lunch on our area next week email lloydpalmer123@icloud.com the day before and we arrange one for you #ENDCHILDFOODPOVERTY@MarcusRashford

— Spar Tattenhall (@spar_tattenhall) October 22, 2020
@StJohnsBudgens disagree with the House of Commons vote to not extend free school meals. We have been inspired by #MarcusRashford
If you're struggling to provide your children with a lunchtime meal, we will provide a nutritious #FreeSchoolMeal for each child #ENDCHILDFOODPOVERTY pic.twitter.com/PE2dBW3Dec

— Avtar Sidhu (AKA Sid) (@asidhu007) October 23, 2020
Are you offering free lunches during school holidays? Let us know at aidan.fortune@wrbm.com.