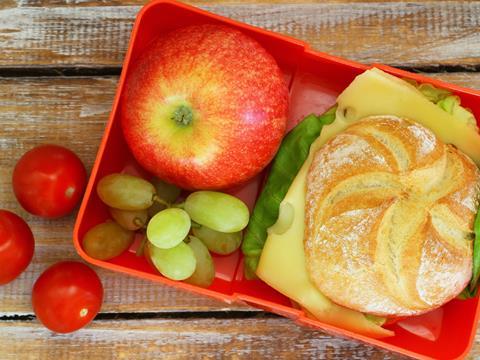 UPDATE: Progress has been made as Devon Council responds
Redmond Hanlon emailed from Bakery Stores in Winkleigh, Devon to ask why independents have been excluded from the free school meals holiday voucher scheme. The scheme, in his part of the world at least, says that families of children that are currently in receipt of free school meals are eligible for a supermarket voucher to the value of £30 per child (£15 per week for the two-week school Christmas holiday) to help pay for groceries over the festive period. The vouchers can be redeemed at Sainsbury, Tesco, Morrisons, Asda, M&S Food or Waitrose.
As Redmond says: "Many eligible families cannot easily get to supermarkets. Independent retailers are missing out on the chance to be useful to their communities, and increase sales."
On Devon County Council's website it says: "An electronic voucher that can be emailed to families and spent at six major supermarkets is the quickest and easiest way to do this. Arrangements are in place for families that cannot access the internet or who cannot get to a supermarket."
It doesn't say what those arrangements are.
It goes on to add: "We have partnered with an organisation called Black Hawk Network to help us issue these vouchers as quickly as possible to families using their 'Select' website because they have many years experience of managing voucher schemes like this and are working with several other local authorities too."
So it is unlikely that the scheme will be altered to include independents.
However, PayPoint says it has been contacting local authorities offering to provide families with cash instead of supermarket vouchers. Its Cash Out solution enables eligible families to receive vouchers via email, letter or SMS and in turn, redeem them for cash in 27,500 convenience retailers across the UK, rather than being limited to specific supermarkets.
Update 8 Jan 2021
A grateful council responds over school meals
Redmond Hanlon, who was frustrated that independents had been excluded from the free school meals voucher scheme in favour of supermarkets, has had a response from appropriately-named Simon Kitchen, head of communities at Devon Council.
Just prior to Christmas, Kitchen wrote: "As you will appreciate given the time that the Council has had to respond, particularly with the pending Christmas holidays, there has been a balance to strike in developing a response that can quickly support the 16,000 families with something that would involve a wider set of partners and businesses. We did initially consider a 'Devon Voucher' but felt that this would be too difficult to deliver and be recognised in all Devon shops, food businesses in time for Christmas. This would also have involved a range of additional logistical challenges not least in how businesses would be reimbursed in a timely manner.
"We are keen to learn from the voucher work though and will be exploring how we can develop a wider offer, perhaps with the February half term in mind. We are also developing a series of food networks across Devon, to bring together organisations and businesses who are able to provide support to families, and will be providing funding to some of them for Christmas. Interestingly we did put in place an alternative offer of a foodbox, or an offer for a charity to work with local business/charities should a family feel they were unable to access a local supermarket, and we have had very little interest in exploring this.
"I'd be keen to learn from any thoughts and ideas you might have about developing a future alternative voucher/food scheme."
And Redmond replied: "I am more than happy to help in future."
If you've got a retail problem, call Jac on 020 8502 9775 or email: jac@roper-biz.co.uk.