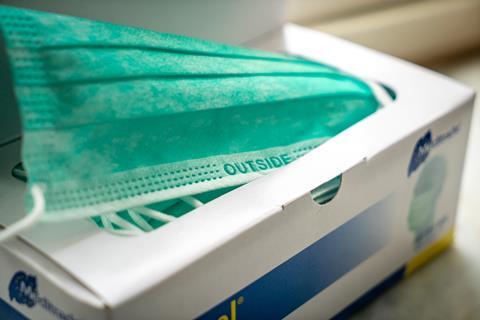 Face coverings are mandatory for staff and customers in stores in Wales from today (14 Sept), in an attempt to reduce the spread of coronavirus.
As per the Welsh government guidance, the requirement will apply to everyone aged 11 and over – including customers and staff. The regulations also apply to areas of the business that are not open to the public.
Where food and drink is only being served for consumption in part of the premises – for example, a café which also offers take away services – you will need to wear a face covering in the parts of the premises where people are not eating or drinking.
Similar measures have already been put in place in England, Northern Ireland and Scotland. The Welsh government explained why it waited until now to introduce mandatory face coverings. "We did not impose a legal requirement to do so [wear face coverings] because of the relatively low numbers of cases in Wales. The rising incidence rate of cases in Wales now means we are making it a legal requirement."
While in England, retailers and their staff have been advised not to enforce the guidance, more responsibility is being placed on Welsh businesses.
The government guidance states that managers of premises are also required by Welsh law to "take all reasonable measures" to minimise the risk of exposure to coronavirus on their premises.
It states: "When asked, customers will be given an opportunity to wear a face covering or explain why they have a reasonable excuse not to wear a face covering. If they are not complying with the law customers may be asked to leave the premises."
Police or environmental health officers can also issue a fixed penalty for not wearing a face mask. A first offence is punishable by a penalty of £60 (which doubles for each subsequent offence up to a maximum of £1,920). Repeat offenders could also be prosecuted in court where there is no limit to the fine that may be issued.
Exemptions from wearing a mask include:
you are not able to put on or to wear a face covering because of a physical or mental illness, or because of a disability or impairment;
you are accompanying somebody who relies on lip reading where they need to communicate; or
you are escaping from a threat or danger and don't have a face covering.
The Association of Convenience Stores has made downloadable posters available to help inform customers about the guidance.