The government is reviewing the tobacco display ban legislation, five years on from its implementation in the UK.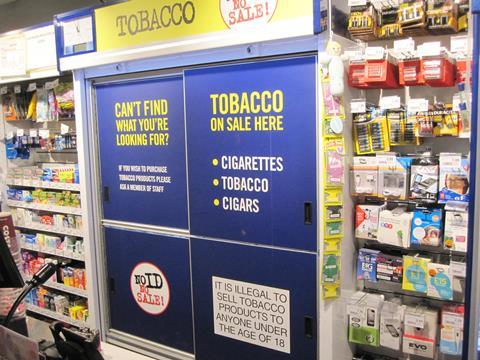 The public consultation, launched on 22 July, is seeking to determine how effective the tobacco legislation enforced between 2010 and 2016 has been at meeting its objectives of discouraging young people from taking up smoking and encouraging existing smokers to quit, according to the Department of Health and Social Care, and Welsh Government.
Under the terms of the Small Business, Enterprise and Employment Act 2015, ministers have a duty to review any legislation that imposes requirements or conditions on business.
Thousands of small stores were forced to comply with the tobacco display ban by hiding their tobacco gantries from public view from 6 April 2015 as part of the Tobacco Advertising and Promotion (Display) (England) Regulations 2010.
The rules came into force for large stores in 2012.
The review will seek to assess if the legislation is achieving its objective and whether it is still the best way of achieving that objective.
Findings will be used to recommend whether the legislation should remain in force as it is, be amended or revoked.
Other legislation enforced during the period included the ban on sales to nicotine-inhaling products, including e-cigarettes, to under 18s and proxy purchasing.
The consultation closes at midnight on 15 September 2019. To respond, click here