Parliament heard concerns about the impact of a Deposit Return Scheme on small retailers in England and Wales during the second reading of the Environment Bill yesterday (26 February).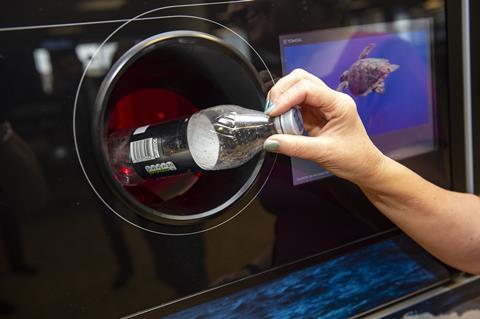 Speaking during the debate, Mark Pawsey MP raised questions about cost implications for small stores and whether they would be eligible for exemption.
"We need to consider the number of return points, whether cafes and restaurants will be included, and if the scheme will provide an exemption for small retailers who lack the space to install a reverse vending machine, and there are serious questions for the minister about who's going to pay for it," he said.
"How would we make sure it is cost neutral [or smaller retailer]?"
The Association of Convenience Stores has previously called on the government to introduce a scheme that follows these guiding principles:
Return points should be determined by strategically mapping locations rather than mandating every location that sells drinks to take back containers.
Outlets smaller than 280 sqm should be exempt from the scheme as they have limited sales and storage space to facilitate a deposit return scheme.
Small outlets should be allowed to apply to the Deposit Management Organisation to opt-in if they do want to participate in the scheme or participate in a community run Reverse Vending Machine.
No retailer should be forced to ask staff to manually take back packaging.
ACS chief executive James Lowman said: "Despite being relatively late in the process, there are still many more questions than answers when it comes to how the government is going to move forward with DRS.
"We are promoting to government a well-designed scheme using a network of return points in the right places, making it easy for customers to return containers, and controlling the costs of operating the scheme.
"Returns should be dealt with through reverse vending machines and not manual handling, which would cause significant disruption in stores as well as the health and safety risks of taking back dirty, leaking and potentially sharp containers."
The Environment Bill contains several regulations that will affect the convenience sector, including the separation and management of waste, charges for single use plastics, and producer responsibility obligations. The ACS said it would continue to make representations to government through the remaining stages of the Bill.
The Scottish Government is due to introduce a DRS scheme in 2021. The scheme in Scotland will include aluminium and steel cans as well as drinks containers made of glass and Polyethylene terephthalate (PET) plastic.