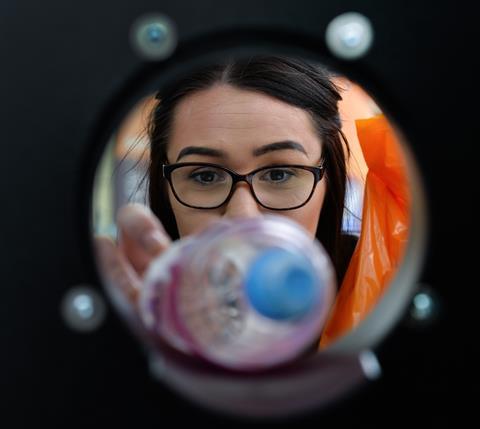 A review into the Scottish Deposit Return Scheme (DRS) has been launched by the government due to concerns over Covid-19 pressures.
Speaking in Scottish parliament earlier this week (Monday 8 March), the Minister for Rural Affairs and the Natural Environment Ben Macpherson said there would be an 'independent gateway review' into Scotland's DRS plans.
It had been proposed that the Scottish DRS would come into effect in July 2022, almost a year after the first proposed date of April 2021 caused by Covid-19 delays.
Macpherson said: "The Scottish government recognises the unique and significant pressures that COVID-19 and EU Exit have placed on industry over the past year, including the businesses with responsibility for implementing Scotland's Deposit Return Scheme (DRS).
Despite this, industry has made good progress towards implementing the scheme, including the recent establishment of Circularity Scotland Ltd as a not-for-profit industry body seeking to operate as a DRS scheme administrator. This is a significant step forward, which demonstrates the industry's collective commitment to move ahead with the scheme.
At the time that the DRS Regulations were passed, the Scottish government committed to closely monitor the impact of the pandemic on implementation of DRS. Given the significant disruption caused to relevant sectors over the past year, we have decided to commission an independent gateway review to assess the impact of the pandemic on the go-live date for the scheme."
Circularity Scotland, a collective of drinks producers, retailers and trade associations, has applied to be administrator of the scheme. In a statement regarding the planned review, interim director Donald McCalman said: "We look forward to working with the Scottish Government and Ministers to contribute to its review of the go-live date for Scotland's Deposit Return Scheme (DRS) regulations, to ensure that an effective scheme is launched successfully.
"Circularity Scotland remains committed to a successful DRS in Scotland, sharing the vision and ambition of the founding members to deliver meaningful environmental benefits that contribute to a circular economy in Scotland."
A senior figure in the process who did not wish to be named told ConvenienceStore.co.uk that previous to Macpherson's announcement, there had been some pushback on the proposed implementation date of July 2022 and that the industry needed more time due to the knock-on effect of Covid-19 and that Spring/Summer 2023 was a more appropriate timeframe for the implementation.