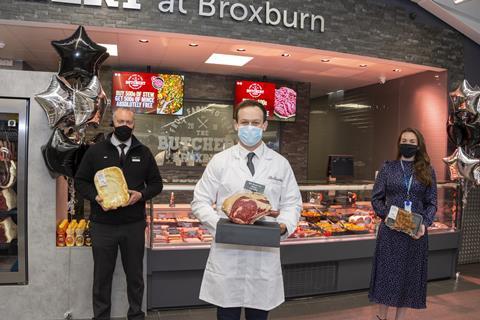 Scotmid Co-operative has opened a new butchery counter at its Broxburn store.
The Butchery Broxburn was opened to meet growing customer demand for fresh, high quality meats and meat products and will be run by Border Meats. According to Scotmid, the business was selected for its excellent reputation in providing locally sourced, ethically farmed beef, lamb and pork – and its ability to trace all its products direct from farm to fork.
The new butcher counter forms part of Scotmid's wider local sourcing strategy, which focuses not only on provenance, but also supporting local, innovative suppliers like Border Meats.
The launch at Broxburn follows the successful opening of a butchery counter in Scotmid's Uddingston store earlier in the year.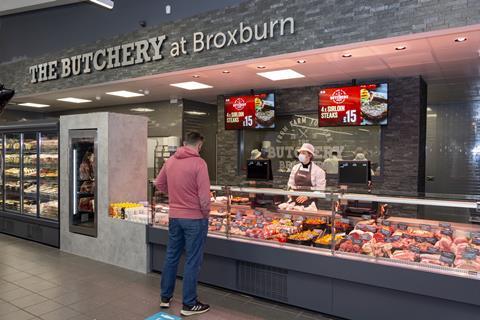 A key focus of the new butchery offering is a dry age cabinet, home to a range of excellent quality dry age steaks which will be on display for customers to select from.
The counter offers up 350 products, from staples such as topside and silverside as well as cuts including rolled belly pork, chump chops and pork supremes, beef haggis olives, tomahawk steaks and brisket.
Border Meats' John Carlisle said: "We're really excited for this new chapter as a business and to kickstart our partnership with Scotmid. The move has given us the opportunity to create jobs for the local community and to extend our customer base even further.
"We ensure that only the highest quality, locally produced meat is available for purchase, with the added bonus of 100% traceability and minimal food miles."
Scotmid local sourcing manager Kirsty George added: "We are delighted to introduce this new butcher counter to our Broxburn customers, as part of our ongoing ambition to extend our relationships with quality Scottish suppliers for the benefit of our customers. Border Meats' management of the full farm to fork process means we know we are working with a partner that is providing the very best quality produce, which is so important to us and to our customers."