Independent retailers are struggling to absorb the cost of the latest increase in the National Living Wage (NLW).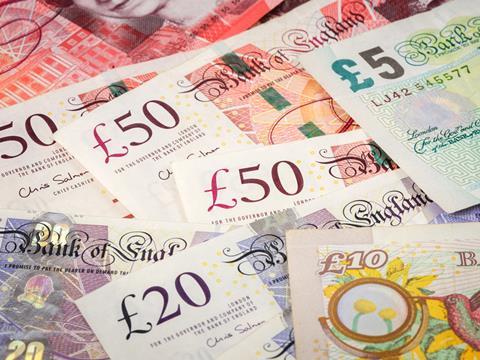 The NLW, which applies to 25-year-olds and above, today (1 April) increased by almost 5% to £8.21 per hour – the highest rate since it was introduced in 2016 - while the minimum wage has increased to £7.70 per hour for 21 to 24-year olds and to £6.15 for 18 to 20-year olds.
Tony Lipscombe, owner of Premier Neyland Supermarket in Wales, has already started reducing staff hours to compensate for the rise.
"We've already started cutting hours. We didn't cut any for the last couple of rises, but we cannot afford it now. Sales aren't going up, costs are going up – something has to give," he said.
"My hours have increased hugely and I work for less and less money to cover. I am starting to think is it really worth it? We don't mind if you are reaping rewards, but we're not. If you add it all up, we are now working well below the minimum wage."
Mike Humphreys, owner of Premier Kenninghal Stores in Norfolk, said there was "only so much we can afford".
"To pay the minimum wage is a good, as people do deserve a better wage. But if you pay more in wages, then you have to have less staff. Where does that extra profit come from? It is an awful lot of extra money. I need to increase my sales and profits. The only other thing you can do is look at putting your prices up. But then around 90% of our products are pre-priced by suppliers and they're squeezing the margins going forward."
Billy Khinda, owner of a Today's Extra in Northampton, said: "The only thing we can do is try and bring in better profit so that we can counteract the rise in wages. We just simply cannot afford it."
Sally Croft, owner of Croft Stores in Silverstone, added: "Our profit margins will be hit again and we'll have no choice really but to absorb the costs and probably take on even more ourselves where we can."
But Brian McCaughey, owner of Londis Inveraray, said he already paid his staff above the NLW. "I don't have an issue with paying the new wage at all. We have always tried to go a little above than the rest in the area – that way we can get the better people in," he said.
"It does push the bottom line up, so perhaps it'll affect us that way. We are a very rural store, so actually finding people to work here is the challenge."
Later this year the government will announce the independent Low Pay Commission's remit after 2020. In the Spring Statement, ministers also announced that the world-leading academic Professor Arin Dube would lead a review of the international evidence of minimum wages on productivity and employment.