Legitimate tobacco sales through convenience stores appear to have surged during the lockdown period which severed many of the links between illicit sellers and smokers.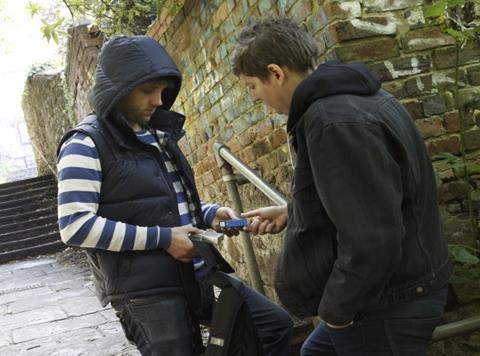 With illicit sellers unable to peddle their wares on the streets, and pubs, markets and car boot sales closed, smokers who usually buy cheap illicit tobacco have had no choice but to purchase legal products through stores, retailers claim.
Many stores claim to have seen their tobacco sales rise by around a quarter since 23 March when lockdown was enforced.
Ralph Patel, who owns the Look-In store in Woodmansterne, Surrey, told C-Store: "Most independent retailers will tell you that their tobacco sales have been huge throughout the lockdown period.
"Clearly there are several factors influencing this but a key one is the illicit trade and I think the numbers are a clear demonstration of how much of an impact the illicit trade normally has on legitimate sales and especially on stores in urban locations.
"Independents have been selling tobacco by the boatload in recent weeks, especially stores in high-street locations where smokers have lost access to illicit street sellers, markets and other outlets.
"Even we, who are based in a small village have seen the rise. When it comes to tobacco duties for this period, the Chancellor will have had a field day," he said.
Bipin Haria, owner of Seaford News in Sussex, said his tobacco sales had climbed by more than 20%. "At the peak of lockdown we were selling around 10 outers more than normal a week.
"A proportion of that was down to the fact that people didn't want to queue for tobacco in supermarkets but the illicit trade was undoubtably a factor too," he said.
Meanwhile, Arif Ahmed, of Ahmed's News in Coventry, said that during the full lockdown period his tobacco sales rose by more than 25%.
"Illicit trade has always been a bit problem in this area and there's no doubt that the sales spike that we saw was due to people who normally buy cheap illicit tobacco suddenly losing their source of supply from street sellers, markets and pubs," Arif said.
However, Arif's tobacco sales have already started to fall back towards normal levels, since some of the lockdown measures were eased last week.
"We noticed the change almost instantly when the restrictions on daily exercise were lifted last week," he said.
"Now that unlimited daily exercise is allowed again, the illicit sellers are back on their bikes peddling up and down the street with their rucksacks of stock.
"We can see it clear as day happening right in front of us once again and there just isn't the Police or Trading Standards manpower to deal with it," he added.
HMRC's most recent Measuring Tax Gaps data for 2017/18 estimate illicit cigarettes to have a 9% market share and illicit hand-rolling tobacco to have 32%.