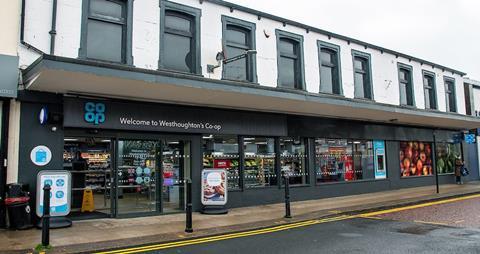 Retailer Sivathasan Kailasapillai is to invest more than £2m and open five new Co-op stores over the next four months.
By the end of the summer, Siva will have eight Co-op stores in Barking, Dewsbury, Westhoughton, Northolt, Wakefield, Andover, Ripon and Thornton.
Siva opened his first independent store in Chiswick in 2005. His first Co-op franchise opened in 2020 in Barking and he now employs around 100 colleagues across his estate.
On his growth plans, Siva said: "The Co-op model has the capability to support me and my stores across the country and makes it easy for them to just run on their own. I care deeply about the quality of products I can offer my customers, as well as paying a fair price to the people behind the products so have many alignments with Co-op and their values. As a retailer I know the role I can play in the community and I know by working with Co-op and I can do even more for them and help support those that need it."
Co-op head of new channels Martin Rogers added: "We're looking for the right retailers in the right locations who share our values and principles to grow with us and we are delighted that Siva has chosen Co-op to be his franchise partner. He's already at the heart of so many communities and we're really excited to see how his estate continues to grow and thrive and how our partnership develops."