Nisa retailers have reported sales growth in the Co-op Honest Value range as conscious shoppers seek low prices post-Christmas.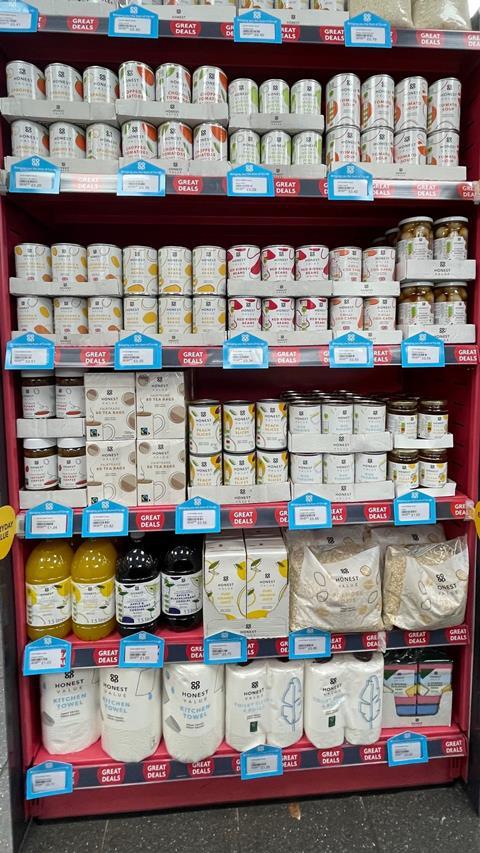 A Leicester-based store in Evington introduced the range to cater for shoppers who are on a budget.
The owner, Richard Kent, has recorded a 12% week-on-week sales growth from 4 January after implementing 30 Co-op Honest Value lines in fresh, frozen and ambient.
"The range couldn't have come at a better time," he said. "After Christmas, people are watching what their spending. But we have a lot of families too who have been furloughed since March and they're noticing the range now and trying different products."
The range was first introduced to Nisa retailers back in December, adding 58 SKUs to retailers who already have a "credible" range of Co-op own-brand products.
The symbol group said it offers partners an opportunity to complement the existing Co-op standard and Irresistible own-brand ranges with a value-led proposition.
"Being so diversified, and catering for those with disposable incomes and those who have been furloughed, it gives us that offer," Richard added.
Amrit Pahal, owner of Nisa Local in High Heath, Walsall, has also seen the Honest Value range earn, and "cement" its place in store.
He said: "My orders on Co-op products in store have increased by 10% because it's selling through constantly.
"It's definitely a great range to have, especially in January as many family are struggling now post-Christmas."
Amrit points to a worry however that catering for another demographic may also spur his current shoppers to switch from branded to value.
"So will I lose margin?", he said. "I haven't noticed this yet, but it's one of my concerns."