Co-op own brand products now account for 16% of all Nisa sales volume, or one in six products sold, the group has reported.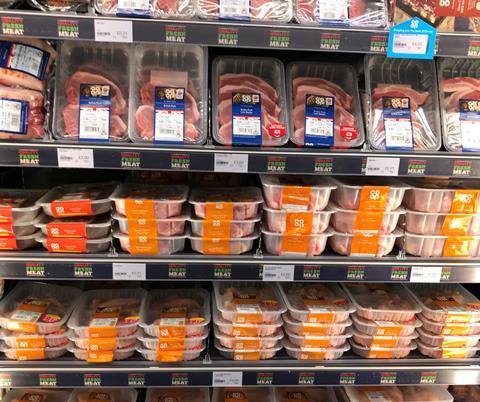 More than 850 lines have been rolled out to partners since the acquisition of Nisa by Co-op in May last year and the final phase of the roll-out will commence later this month, making almost 2,000 Co-op own-brand products, including 350 fresh lines, available to Nisa and Costcutter retailers.
More than 6% of all Nisa sales value to partners is now made up of Co-op own brand, and around 98% of Nisa partners have now purchased Co-op products. Chilled lines are particularly popular with milk, fresh poultry, fresh meat and sandwiches all performing well, the group maintains.
Speaking at the Nisa's annual trade show in Stoneleigh, Warwickshire, chief executive Ken Towle said: "The introduction of Co-op own-brand lines has been a great success, and our partners are trading better as a result. It has been particularly helpful in some key categories such as fresh, and we are now trading ahead of the industry as a whole."
All Co-op own label products sold in Nisa retailers' stores will now also carry a donation of 0.6% to MADL, Nisa's sales-based local charity programme.
The group has recruited 1,006 stores in the last 12 months, marking a 25% leap in recruits over the 805 stores from the previous year, Nisa reported, with a further 93 stores joining in the current year. The group has grown its retail field team by more than 40% to offer increased support to retailers as the group rolls out the benefits from its tie-up with the Co-op
Commenting on the results, sales director Steve Leach said: "As part of the Co-op family, our partners have access to a fantastic range coupled with industry-leading service and support. We continue to invest in our support teams and new store formats to help our partners operate more profitably.
"We have ramped up our operational capacity to ensure that new stores have the support they need to join Nisa as quickly and smoothly as possible."
Since the launch of the Evolution store format last year, Nisa has completed almost 400 store refits to date. These stores have shown an average trading increase of 12%, Nisa added.