A new consumer poll has shown that British consumers support a deposit return scheme that covers all types of drinks containers, but with a variable level of deposit according to pack size.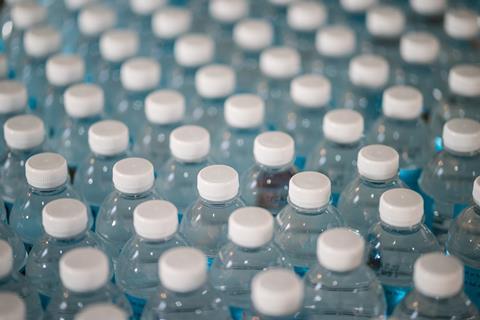 The Populus poll, commissioned by Nature 2030, shows 84% of the UK public believe the government should introduce an "all-in" scheme covering all drinks containers – up from 69 percent in May last year.
In addition, almost four-in-five believe the scheme should have a variable deposit level – a turnaround on figures in the government's consultation on the subject, where some 57% favoured a flat deposit level.
The UK Government has committed to introducing a deposit return scheme covering England, Wales and Northern Ireland in 2023. The Scottish Government passed legislation in May to introduce an 'all-in' deposit return scheme in 2022.
Though simpler, a flat deposit rate would represent a substantial percentage increase on the price of small drinks servings compared to larger servings, which would make it more economical for consumers to purchase larger bottles of drink.
Populus polled 2,087 members of the UK public aged 18 and over between 29-31 May this year. The poll was commissioned by Nature 2030, an international coalition of businesses, politicians and campaigners.
Dr Sian Henley, lecturer in marine science at the University of Edinburgh, commented: "The survey results show the British public supports the introduction of a deposit return scheme that puts the environment first.
"Making the deposit return scheme as comprehensive as possible ensures no materials will be left to litter our precious seas and coastline for generations to come."
Commenting on the poll, representatives of the UK glass industry maintained that an all-in system will actually make recyling more difficult to achieve.
Dave Dalton, ceo of British Glass, said: "British Glass and our member companies fully share the public's ambition to increase recycling, which is why we've set our own 90% recycling target for glass recovery by 2030.
"A DRS is great where existing systems do not exist or function poorly; but when it comes to glass that is not the reality. A DRS will significantly compromise the recovery of jars, splitting glass recycling into two separate systems – which is ultimately detriment of both.
"We all want to see more recycling, but when it comes to glass, we need to recycle it right. This means of improving our current system of household and bottle bank collections to create a truly circular economy and is backed by the whole glass supply chain."